Can You Dig It?
Can You Dig It? :
Get a taste of high-end fungi at the Truffle Festival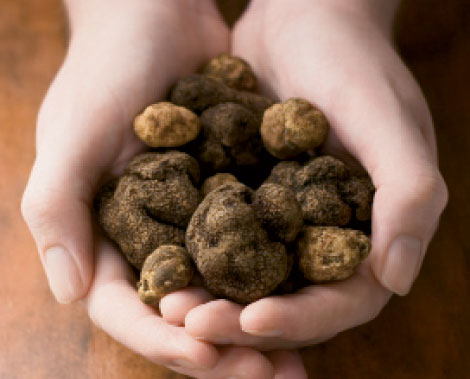 A new culinary tradition is sprouting in North Carolina, led by a growing network of farmers growing truffles. The coveted fungus (think $800 per pound) is the focus of the North American Truffle Festival—a smorgasbord of tastings with the likes of Martha Stewart and Iron Chef winner Walter Royal at the Biltmore Estate. But the real stars are the truffles, which grow on tree roots and can take up to 12 years to mature.
"They're unlike anything else in the world," says Franklin Garland, the festival's organizer and owner of Garland Truffles. "I want to promote an industry here that the state can be proud of—much like Napa and Sonoma are with wine."
Potential growers can attend a truffle hunt, where dogs will sniff out the subterranean delicacies, or rub elbows with the manager of the world's largest truffle orchard. Epicureans will enjoy the world-class chef competition. It'll be a busy weekend for a burgeoning crop that's well worth the wait.