Brew-haha
Brew-haha:
A new enterprise lets homebrewers in on the action too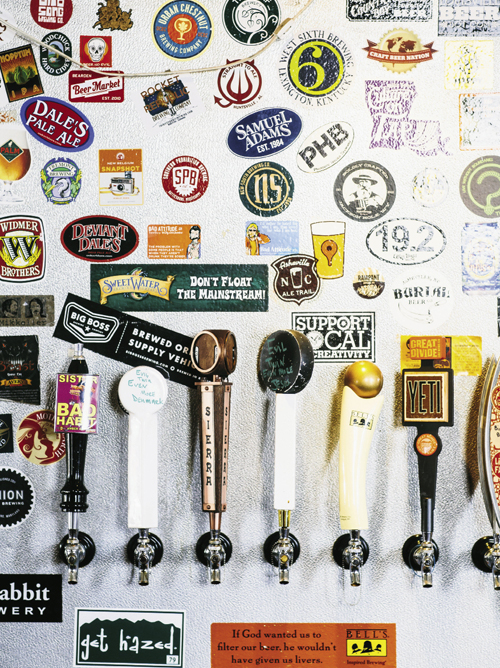 "As the craft beer industry has taken off, so has homebrewing," affirms Barry Bialik, owner of the Thirsty Monk in Asheville and visionary behind the region's first commercial brewpub dedicated to open-source brewing. The aptly named Open Brewing, which launched in the fall, is an incubator for homebrewers, allowing anyone who thinks they've got what it takes to submit their recipe, and if accepted, refine their suds on a larger scale and gain valuable feedback from the public. The homebrewers will even receive royalties for each pint sold.
"We wanted homebrewers to feel they were included in the thriving beer industry of Asheville, and the public's acceptance is really exciting," says Thirsty Monk Vice President Chall Gray. For consumers, it's a chance to taste beers they may never have had the opportunity to drink, and it puts homebrewers on the launching pad to potentially become the next great microbrewery in town.
Open Brewing
20 Gala Dr. #101, Asheville;
(828) 505-4564; www.obrewing.com