Bald Eagle
Bald Eagle :
This great bird is resurgent—but still at risk—in the mountains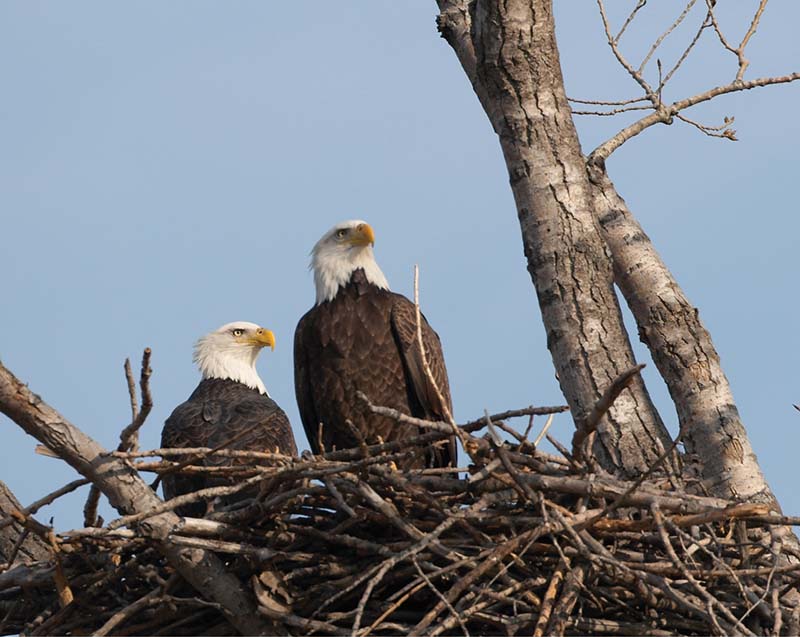 • Bald eagles, which all but disappeared from WNC for decades, re-emerged here in 1999 when a nesting pair was identified at Lake James in Burke County.
• Since then, 32 new eagles' nests have been discovered in WNC, according to the US Fish & Wildlife Service, which attributes their spread to protection laws and bans on lethal chemicals.
• Owing to a 1940 federal law, it's illegal to kill, capture, or sell bald eagles—or to even possess any part of the birds such as feathers or talons.
• The mountain area's nesting eagles typically migrate here in late fall and early winter. Whenever you see one, it's crucial to keep your distance (1,000 feet or more) and refrain from disturbing the birds with noise or brash movements, which can alter their behavior during nesting and egg-incubation periods.
• Report your sighting: Help the NC Wildlife Resource Commission's ongoing bald eagle research by sharing any sighting details via e-mail to christine.kelly@ncwildlife.org.