All About Albariño
All About Albariño:
Discover your new favorite white wine this spring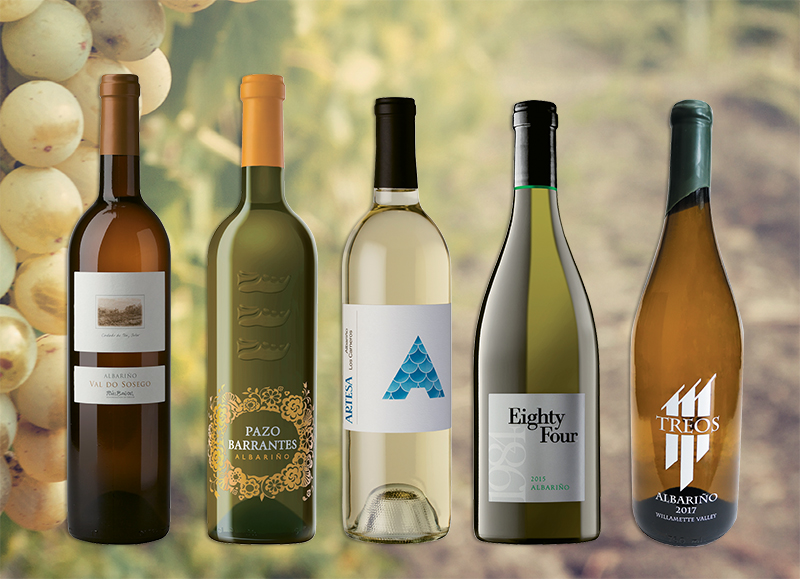 "On a warm day, albariño is my go-to wine," says Paul Nance. A certified sommelier at Hickory's Café Rule & Wine Bar who trained under Doug Frost—one of only four people in the world to hold both Master Sommelier and Master of Wine titles—Nance knows about vino. A grape varietal indigenous to Spain and Portugal, "crisp, citrus-forward albariño is a great alternative to more popular whites," says Nance. Here, he offers five reasonably priced, high-quality bottles that are perfect for sipping this season
Val do Sosego (Rias Baixas) 2016 » $15
This refreshing, minerally dry white wine from the Galicia region of northwestern Spain offers flavors of citrus peel, peach, and melon with a slight white pepper finish. Its bright taste pairs beautifully with grilled shellfish and creamy burrata.
Pazo de Barrantes (Rias Baixas) 2016 » $18
Driven by a palate of grapefruit, pear, and white flowers, this Spanish albariño is delicate in color and direct in flavor, with a lengthy, winsome finish. Pair it with smoked oysters, a triple-cream Brie, or toast points with fresh tomato and a balsamic drizzle.
Artesa (Los Carneros) 2016 » $28
Very mineral-driven, this wine hails from Carneros, California. With fresh stone fruit, white peach, and lemon aromas, its rich, dry finish hits the right notes with fiery fare, like Indian chicken curry or chorizo tacos with fresh pineapple salsa.
Eighty Four (Carneros) 2017 » $25
With aromas of Meyer lemon and lime and flavors of tart green apple, this fruit-forward California albariño pairs nicely with grilled sea bass and roasted vegetables or Thai noodles in a spicy nam prik sauce. It's also great by itself.
Treos (Willamette Valley) 2017 » $16
Tangy and bright, this bottle from Oregon's Willamette Valley has incredible acidity and a nose of gooseberry, green apple, melon, and white pepper. Serve it alongside fresh smoked mozzarella or seared scallops with lemon, capers, and brown butter sauce.
RESOURCES:
Photographs (Artesa) courtesy of Artesa Estate Vineyards & Winery; (Eighty Four) Shafer Vineyards; (Treos) Treos wine