Crackers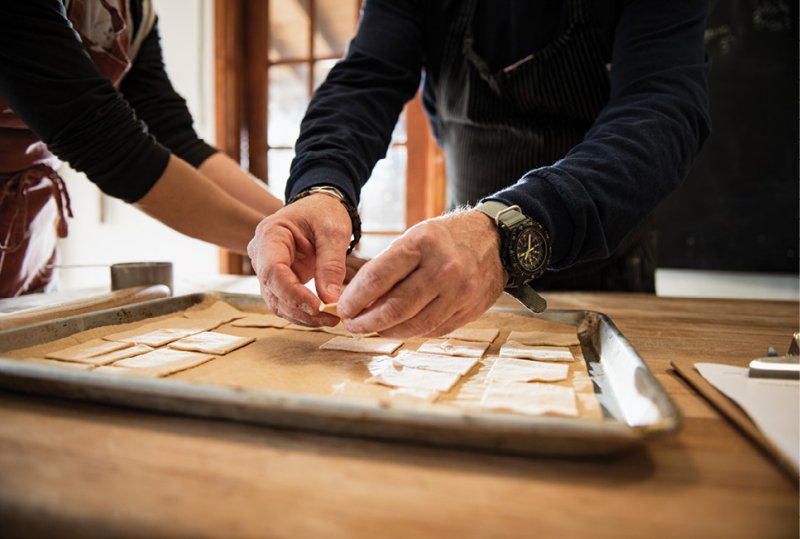 INGREDIENTS:
(Makes Approx. 3 dozen)
28 g. (2 Tbsp.) butter, room temperature, plus a little melted butter for brushing 
57 g. spelt flour
113 g. sourdough starter
28 g. seeds (sunflower, sesame, caraway, fennel, etc.)
4 g. salt
DIRECTIONS:
Mix all ingredients together by hand or in a mixer, until the butter is fully incorporated and the seeds are evenly distributed, about one to two minutes. Cover and let rest in fridge for 30 minutes, until firm and lightly chilled. 
Preheat oven to 375°F. Roll out to about 1/16-inch and use a pizza cutter or sharp knife to cut into 1.5-inch squares. Place onto a lightly oiled sheet tray, or a tray with parchment paper. Brush the tops lightly with melted butter and bake for about 15 to 20 minutes, or until golden brown.