Wild Blackberry Cobbler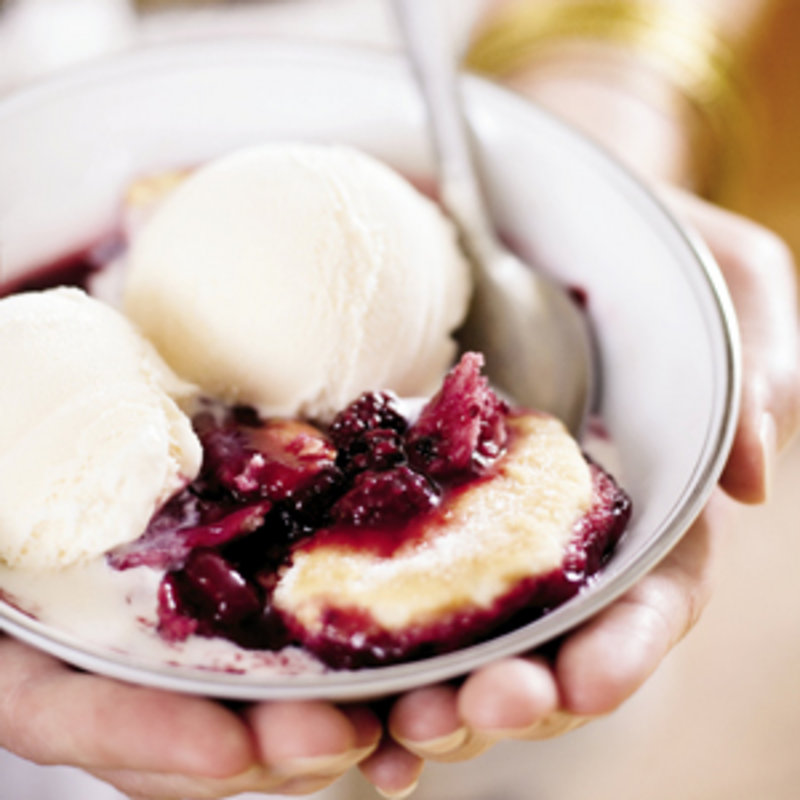 INGREDIENTS:
Pastry 2 cups self-rising flour   1/2 cup vegetable shortening Ice water Filling 1 qt. cooked or canned wild blackberries 1½ cups sugar 4 Tbs. butter 1 Tbs. lemon juice 1/4 cup cornstarch        
DIRECTIONS:
Preheat oven to 350oF. Grease a 9 x 13-inch baking dish. Place flour and shortening in a bowl and blend with a slotted utensil until crumbs form. Add ice water, mixing until dough stiffens. Divide into two balls, making one twice as large as the other. On a floured surface, roll each piece into a rectangle. Place the larger pastry in bottom of dish, pressing against the sides. Reserve other pastry for the top. Place blackberries in a pot over medium heat. Add sugar, butter, and lemon juice, stirring often to prevent burning. In a small bowl, dissolve cornstarch in about a half cup of cold water to make a thin paste. Pour into berry mixture. Stir constantly until berries thicken, about 10 minutes. Pour berries into baking dish, and top with second pastry. Sprinkle with sugar and bake for 45 minutes, or until crust begins to brown. Serve with vanilla ice cream or milk.