Watermelon-mint Syrup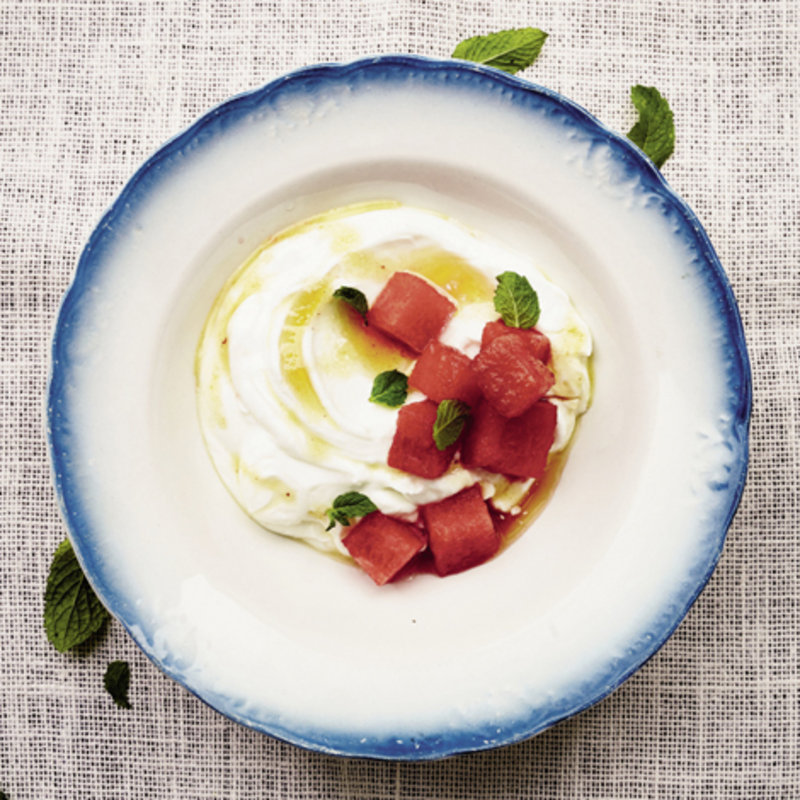 DESCRIPTION:
Makes 2 pts.) Prep time: 1–2 hours
INGREDIENTS:
1 small or 1/2 large watermelon (approx. 8 cups), rind removed and cut into chunks 1/2 cup mint leaves, destemmed 4 cups sugar 1/4 tsp. ascorbic acid
DIRECTIONS:
1. Place watermelon chunks, including seeds, into a food processor. Pulse for a few seconds until juice forms. The seeds will sink to the bottom. 2. Strain four cups of the watermelon juice through two layers of dampened cheesecloth into a saucepan, and bring to a boil. Skim off any foam. 3. Remove from the heat. 4. Add mint leaves. Cover and let steep for 20 minutes. 5. Strain the mixture again into a clean saucepan. Add the sugar and bring to a boil. Skim off any foam. 6. Add the ascorbic acid and stir. 7. Strain the contents yet again into sterilized containers, seal, and label. Watermelon pulp is hard to remove completely, so the extra straining is required for clearer syrup. The syrup can be used immediately or stored in swing-top bottles for up to a year with ascorbic acid added, or six months without it. Store in the refrigerator for up to two weeks after opening.