Vegan, Gluten-Free Pumpkin Pie
Vegan, Gluten-Free Pumpkin Pie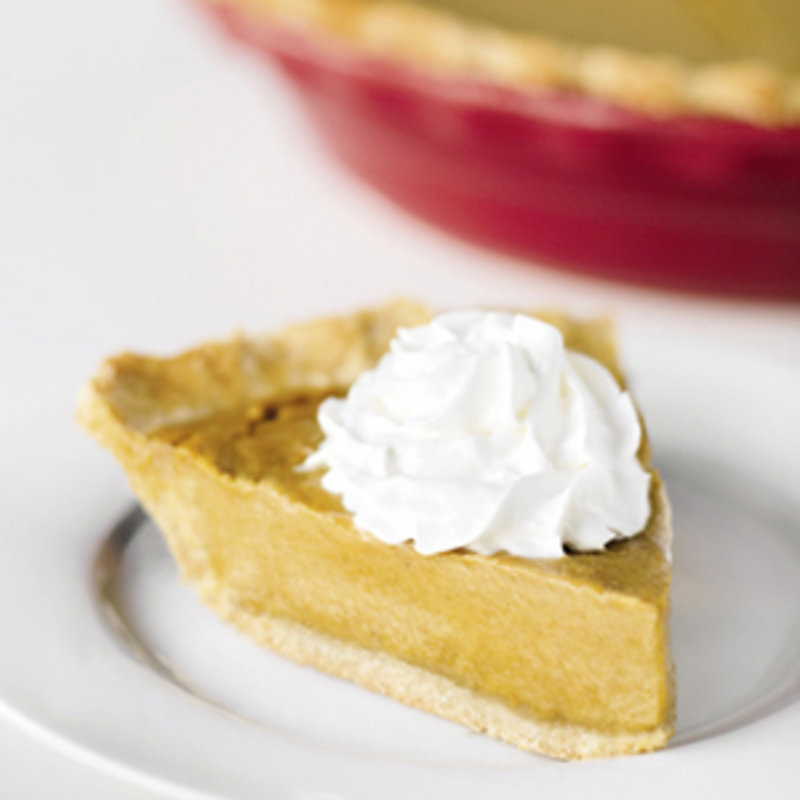 DESCRIPTION:
Makes two eight-inch pies
INGREDIENTS:
1½ cups brown rice flour 1/2 cup potato starch flour 1/4 cup tapioca starch flour 2 Tbs. cornstarch 1 tsp. sugar 1/2 tsp. cinnamon 1/4 tsp. salt 6 Tbs. margarine 6 Tbs. shortening 3-4 Tbs. ice water 1¾ cup (1 package) silken tofu, drained 1 can (15 oz.) pumpkin puree 1 tsp. cinnamon 1¾ tsp. pumpkin pie spice 1/2 tsp. salt 1/3 cup canola oil 1 tsp. vanilla extract 1 cup sugar 1½ Tbs. molasses
DIRECTIONS:
Pie Crust In a bowl, mix dry ingredients. Cut in margarine and shortening with a fork until pea-size pieces form. Mix in ice water a little at a time. With hands, make two equal-size balls of dough. Between two pieces of wax paper, roll out each ball. Remove top piece of wax paper and invert dough into eight-inch pie dish. Remove wax paper and press dough onto rim, crimping edge if desired. Repeat with second crust. If making one nine-inch pie, remaining crust can be frozen and used later. Filling Preheat oven to 350°F. (Do not use a convection oven.) Combine all ingredients in a food processor or blender until smooth. Pour batter into pie crusts. Bake for 51 minutes. Remove from oven, allow to cool and set. Keep refrigerated. For one nine-inch crust, use three cups of batter. (Extra batter can be baked in a soufflé or individual Pyrex bowls.) Bake nine-inch pie for 60 minutes.