Vanilla-Glazed Hakurei Turnips
Vanilla-Glazed Hakurei Turnips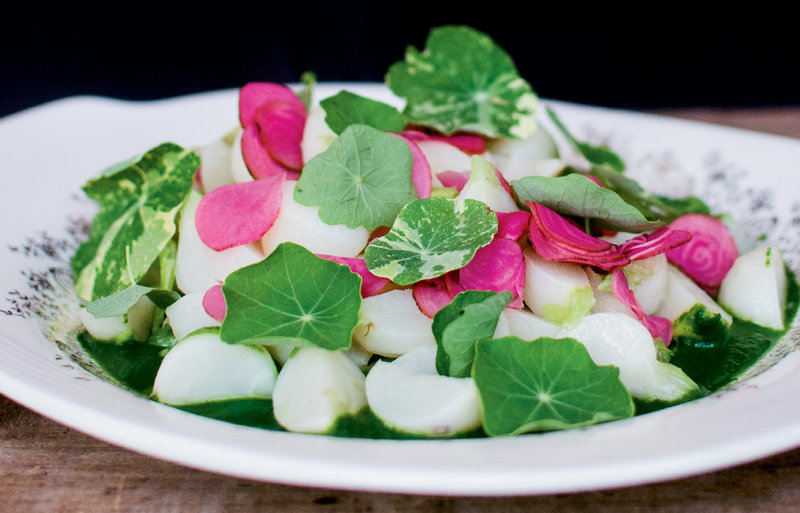 INGREDIENTS:
2 Tbsp. salt
2 bunches Hakurei turnips
4 Tbsp. butter
1/2 vanilla bean, split & scraped
Salt, to taste
DIRECTIONS:
Bring a large pot of heavily salted water to boil. Trim the tap root and the leaves off the turnips, leaving about a half inch of green stems. Once water is boiling, blanch turnips until they are just done, about 10-15 minutes. Check doneness by piercing with a small knife. They should be fork tender; time varies based on size of turnip. Remove and place turnips in a bowl of ice water. Once cool, use a paring knife to gently scrape the peel off the turnips, taking care to leave the green stems intact.
Melt butter in a saucepan and add vanilla bean and scraped vanilla paste. Once butter is melted, add the turnips and one tablespoon of water. Toss while warming the turnips. Season with salt, remove vanilla bean, and serve immediately.