Sweet Potato Pancakes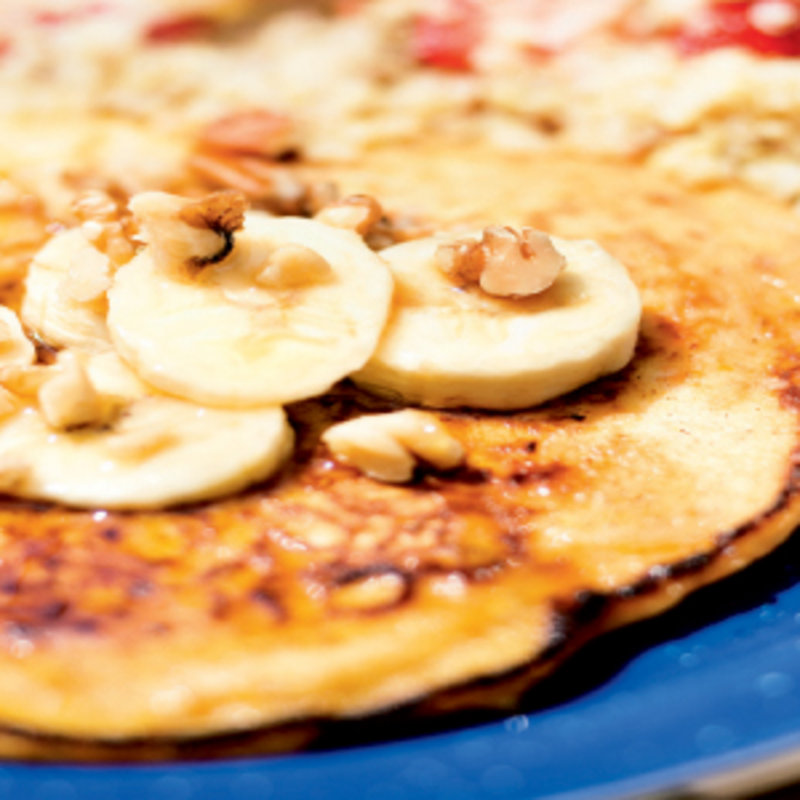 INGREDIENTS:
1 medium sweet potato, peeled, cooked & mashed 1 ½ cups flour 3 tsp. baking powder 1 tsp. salt 1/2 tsp. cinnamon 1/8 tsp. ginger 1/2 tsp. ground nutmeg 1/4 cup butter & 1 Tbs. to coat skillet 1½ cups milk 2 large eggs Bananas, sliced Walnuts, crumbled Maple syrup
DIRECTIONS:
At home: Cook and mash sweet potato, and place in container. In a large mixing bowl, sift together flour, baking powder, salt, cinnamon, ginger, and nutmeg, and place in a seal-tight bag. At campsite: Melt a quarter cup of butter in skillet over the fire. In a bowl, combine mashed potato, milk, eggs, and melted butter. Combine the dry mixture with wet ingredients until just moistened. Allow batter to set while heating a griddle or skillet, and lightly grease with remaining butter. Pour batter into skillet, turning pancakes once. Serve topped with bananas, walnuts, and maple syrup.