Sunny Disposition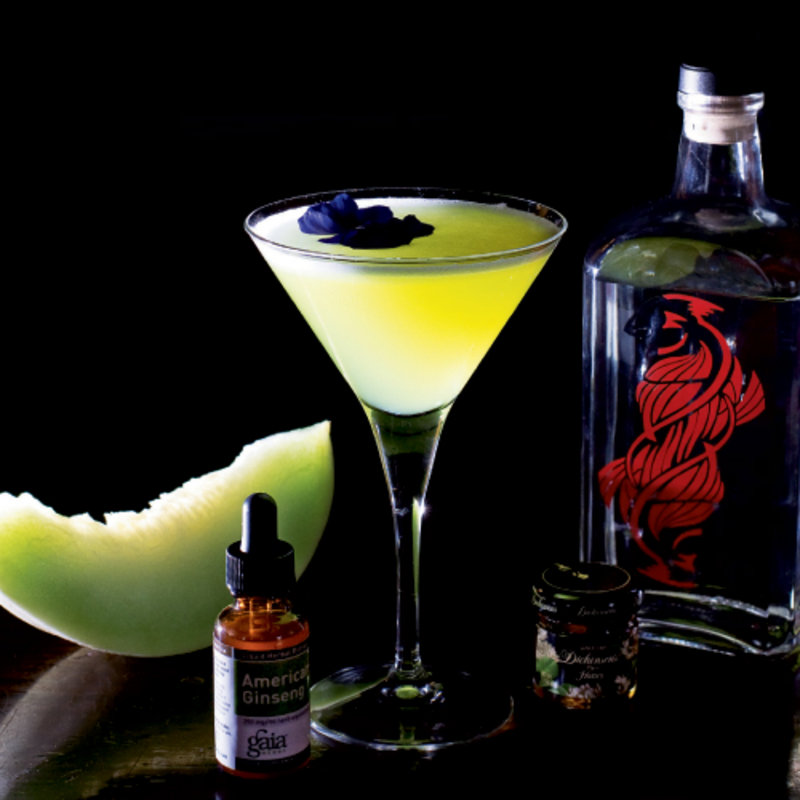 DESCRIPTION:
  Courtesy of rooftop terrace  
INGREDIENTS:
(Serves 1) 1.5 oz. Cardinal Gin 1 tsp. Honey 4 oz. Honeydew-ginseng infusion    
DIRECTIONS:
Juice honeydew melon in a juicer, then mix with eight drops of ginseng in a blender for 30 seconds. Refrigerate infusion for three days. Pour all ingredients into a shaker, and shake. Add ice and shake again. Strain into a gimlet glass, and garnish with coriander blossoms.