Summer Refresher
Summer Refresher:
Antlers Bar at Bistro Roca shakes up seasonal cocktails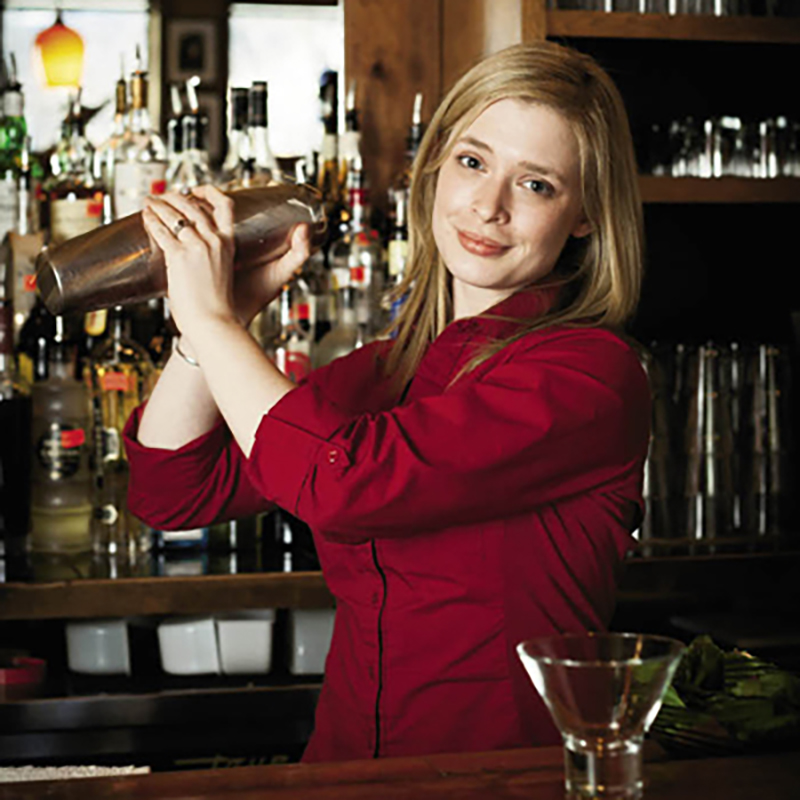 Antlers Bar at Bistro Roca in Blowing Rock slings a good cocktail. Billed as North Carolina's longest continually serving bar, Antlers opened in the mid-'30s.  Long before the new era of craft cocktails, the cozy restaurant and watering hole, owned by Cindy and Cobb Milner, has kept the libations flowing. Here, you'll find retro old-fashioneds and martinis, plus contemporary drinks like the bracing and beautiful tequila-laced Sparkle Pony, which glows with edible glitter, and the earthy Hellbender with exotic tamarind nectar, basil, and bitter lemon tonic.
For a perfectly refreshing summer cocktail, bartender Katelyn Hendricks recommends the Gin-I-Tell-Ya. Muddled basil, lemon, and orange provide a lovely yellow hue, and ginger beer and a splash of elderflower liquor balance the citrus.
The Appalachian State University biology major spearheads the bar crew's effort to invent the fresh juice and herb beverages. Although Gin-I-Tell-Ya isn't the most outlandish or exotic cocktail on the menu, "It's really that perfect balance of sour, sweet, and bitter," she says. Also, use Hendrick's Gin, she notes, because it adds the perfect light cucumber essence to this summery libation.
Bistro Roca & Antlers Bar
143 Wonderland Tr., Blowing Rock
(828) 295-4008
www.bistroroca.com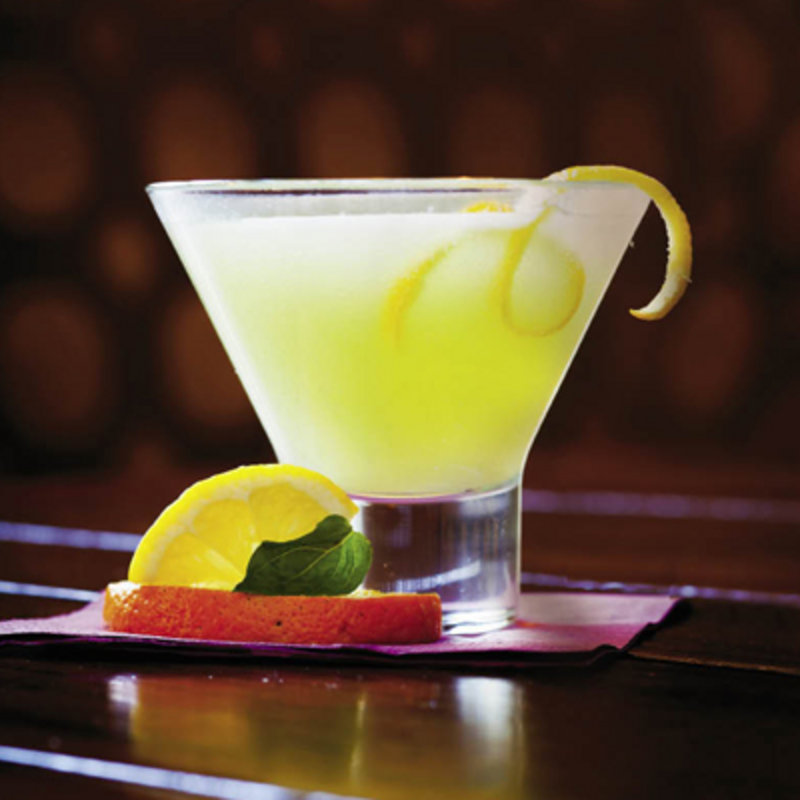 INGREDIENTS:
2 oz. Hendricks' Gin .75 oz. St. Germain 4 fresh basil leaves 1  orange wedge 2 lemon wedges 1.5 oz. ginger beer (or ginger ale)  
DIRECTIONS:
In a shaker, add Hendrick's Gin, St. Germain, basil, orange wedge, and one lemon wedge. Muddle, add ice, shake, and strain into a chilled martini glass. Top with ginger beer, or for a sweeter version, use ginger ale. Garnish with a lemon wedge.