Sugar Cookie Martini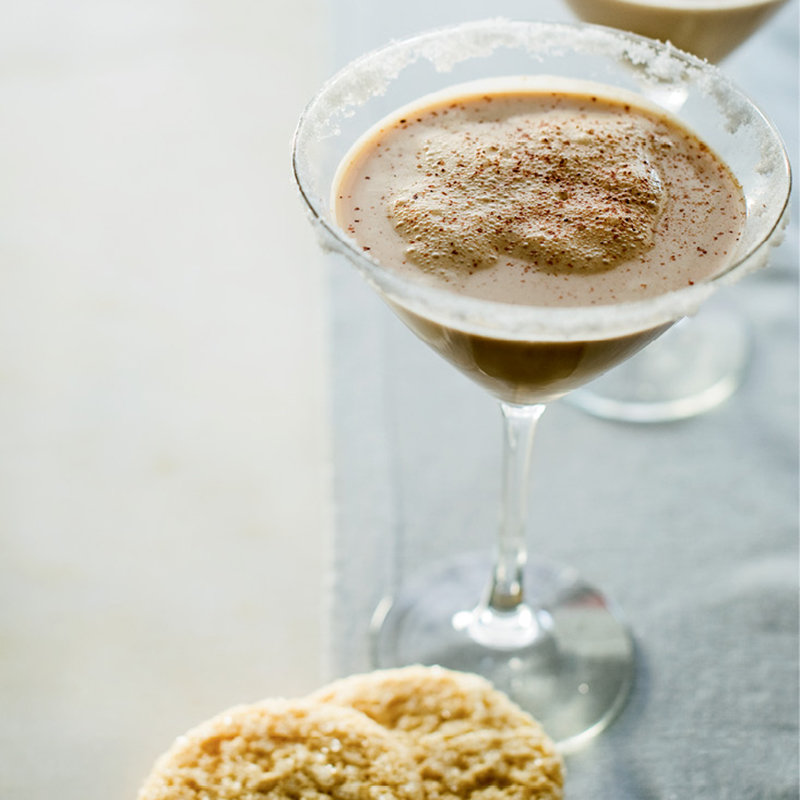 DESCRIPTION:
From the Bar of: Former Blowing Rock Grille
INGREDIENTS:
4 oz. Absolut Vanilla vodka
2 oz. Godiva Chocolate Liqueur
Splash of cream
Sugar
Cinnamon
DIRECTIONS:
Add vodka, liqueur, and cream to a shaker filled with ice and agitate vigorously. Dampen rim of martini glass and coat with sugar. Strain mix into the glass, add a dusting of cinnamon, and serve.