Steak and Ale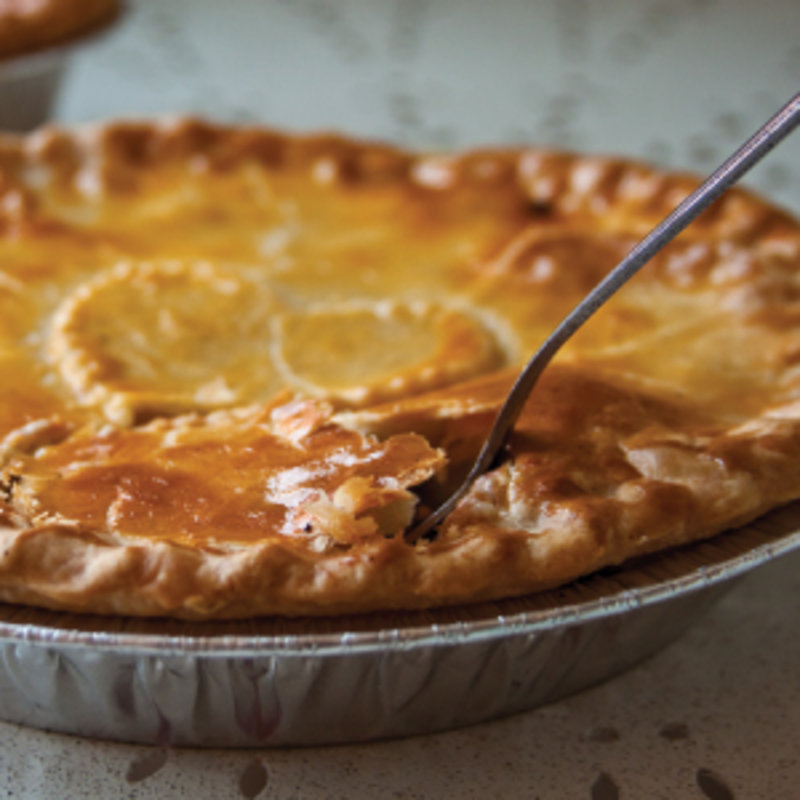 DESCRIPTION:
(Yields 1 Pie) Courtesy of Laurie Lamb      
INGREDIENTS:
1/4 cup all-purpose flour 1/2 tsp. salt 1/2 tsp. fresh ground pepper 2 lbs. beef sirloin, cut into 1½-inch pieces 2 Tbs. olive oil 1 large onion, chopped 2 garlic cloves, minced 1 cup Highland Gaelic Ale 3 cups beef broth 1 tsp. dried sage 2 bay leaves 6 oz. mushrooms, sliced thick Pie crust
DIRECTIONS:
In a bowl, combine flour, salt, and pepper. Dredge beef in mixture, coating thoroughly. Heat olive oil in a large Dutch oven or heavy pot. Add meat and brown on all sides. Add onion and garlic, and cook until onion is translucent. Add ale and deglaze the pan, then stir in broth, sage, bay leaves, and mushrooms. Bring to a boil, then reduce heat and simmer for at least an hour until meat becomes tender. Chill stew in refrigerator, then skim fat from surface. Spoon filling into nine-inch pie pan and top with crust. Bake at 350°F until golden brown and filling bubbles, about 30 minutes. Allow the pie to rest for several minutes before serving.