Smoky Pecan Pralines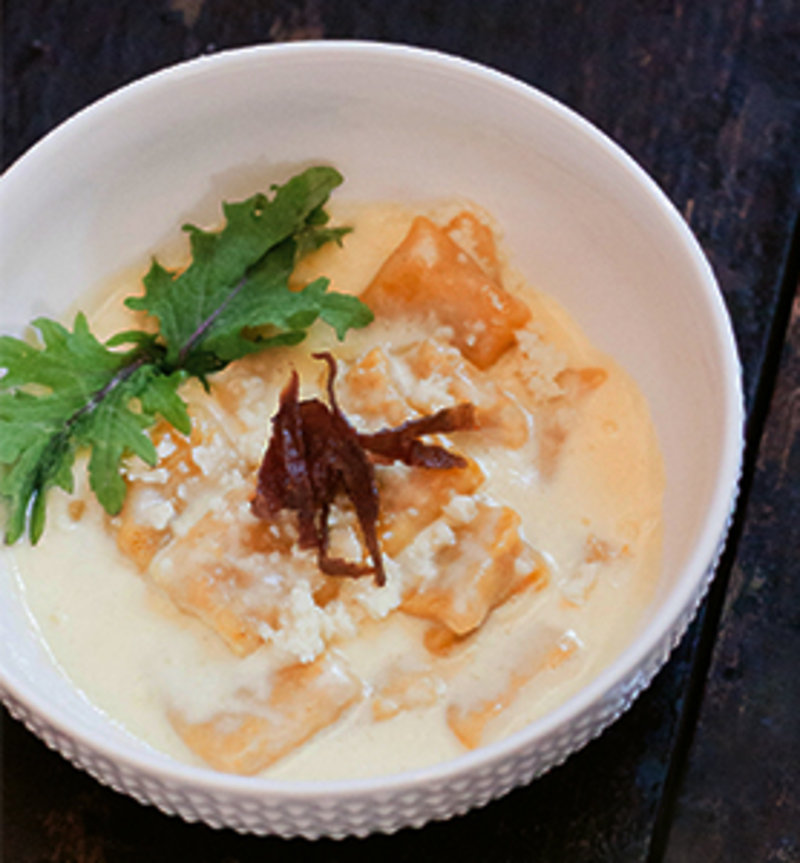 INGREDIENTS:
1/2 cup pecan halves 1 Tbsp. salted butter 3 Tbsp. dark brown sugar 1/8 tsp. chipotle chili powder  1/8 tsp. kosher salt 1 Tbsp. water
DIRECTIONS:
Heat oven to 350°F. Toast pecans on a parchment-lined sheet pan for four to eight minutes, or until slightly brown. In a small saucepan over medium-high heat, combine butter, sugar, chili powder, and salt. Stir until butter is melted and sugar is dissolved. Add water and stir to combine. Add toasted pecans and stir constantly over high heat until nuts are completely coated and sugar is entirely dissolved, about two to three minutes. Remove from heat and spread onto a parchment-lined sheet pan. Spread out pecans to avoid clumping and let to cool. Rough chop and set aside to garnish final dish.