Shrub Sodas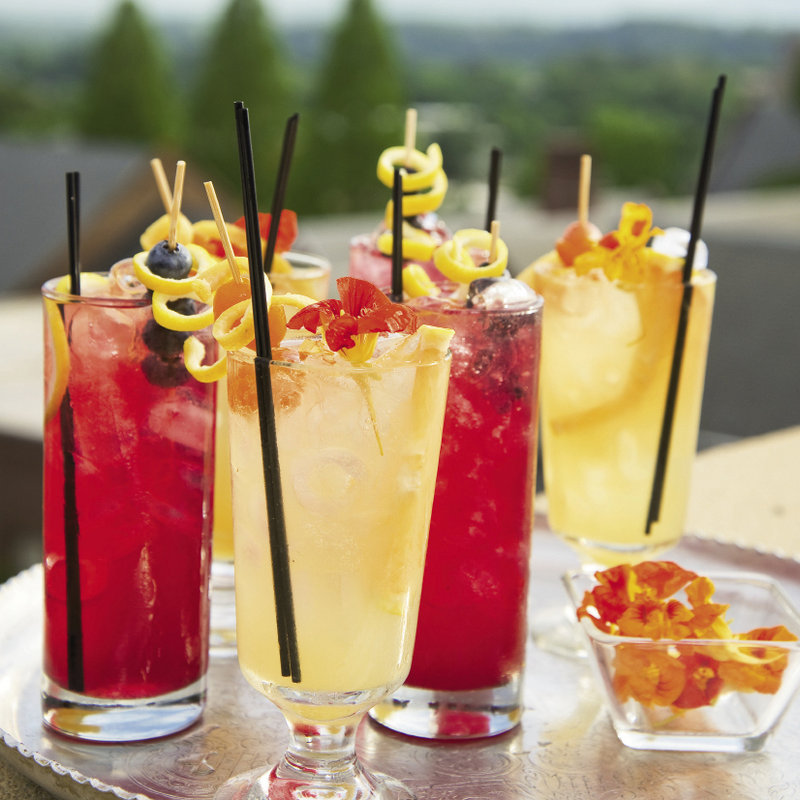 DESCRIPTION:
Courtesy of Kala Brooks, Top of the Monk (Yields 2 cocktails)
INGREDIENTS:
1½ oz. gin 1/4 oz. fresh squeezed lemon 1/2 oz. fresh squeezed grapefruit juice 1¼ oz. lavender-kumquat shrub Carbonated soda or sparkling wine   Lavender-kumquat Shrub (Serves 10-12) 4 cups kumquats, washed & sliced 2 Tbsp. dried lavender 1½ cups white sugar 2 oz. apple cider vinegar 1/2 cup honey 1 oz. Everclear    
DIRECTIONS:
Place ice in a glass and add gin, lemon and grapefruit juices, and shrub. Top off with soda or wine. Stir and garnish with candied kumquats and a twist of grapefruit rind for aromatic effect.     Lavender-kumquat Shrub In a Mason jar, add kumquats, dried lavender, sugar, and apple cider vinegar. Mix and muddle. Add honey, then Everclear. Seal and store for four days in a dark, cool place. Muddle again, and strain out solids. Refrigerate until ready to use.