Rutabaga Mash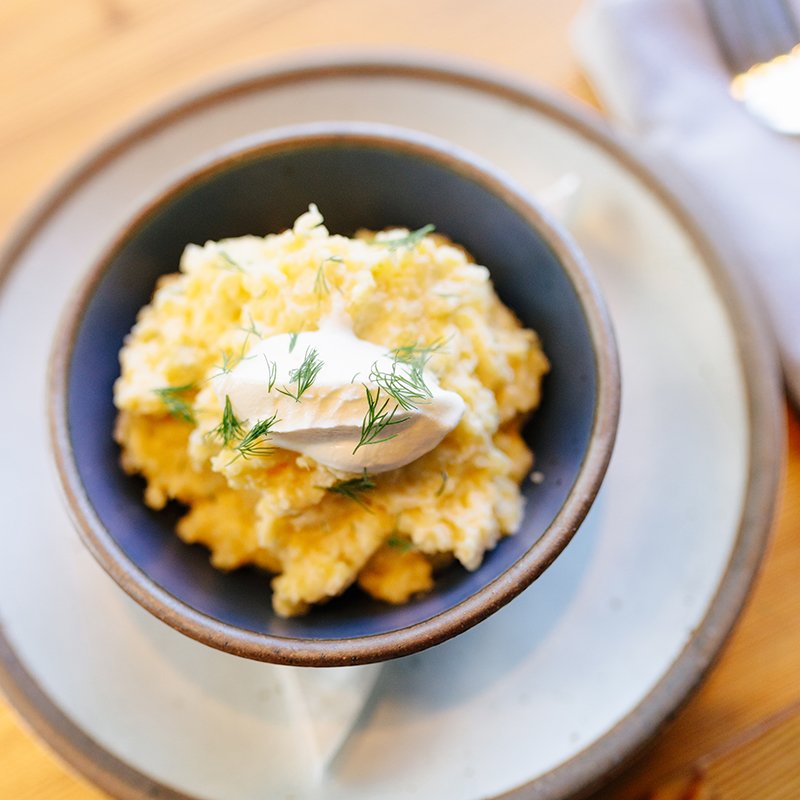 INGREDIENTS:
(yields 3-4 servings)
2 rutabagas
1/2 tbsp. garlic
1 cup cream
1/2 cup sour cream
1/2 tbsp. dill, chopped
salt, to taste
pepper, to taste
DIRECTIONS:
Wash and peel rutabagas, then chop uniformly in size. Place in a pot of salted water and cook until very tender. 
In a small pot, slowly heat up the garlic and cream to infuse the flavor. Chop the fresh dill. Drain well and run through a potato ricer. Whisk in garlic cream, then add sour cream and dill. Season to taste. Serve with a protein and vegetable or by itself. 
Recipe courtesy of Brian Crow