Rutabaga Hash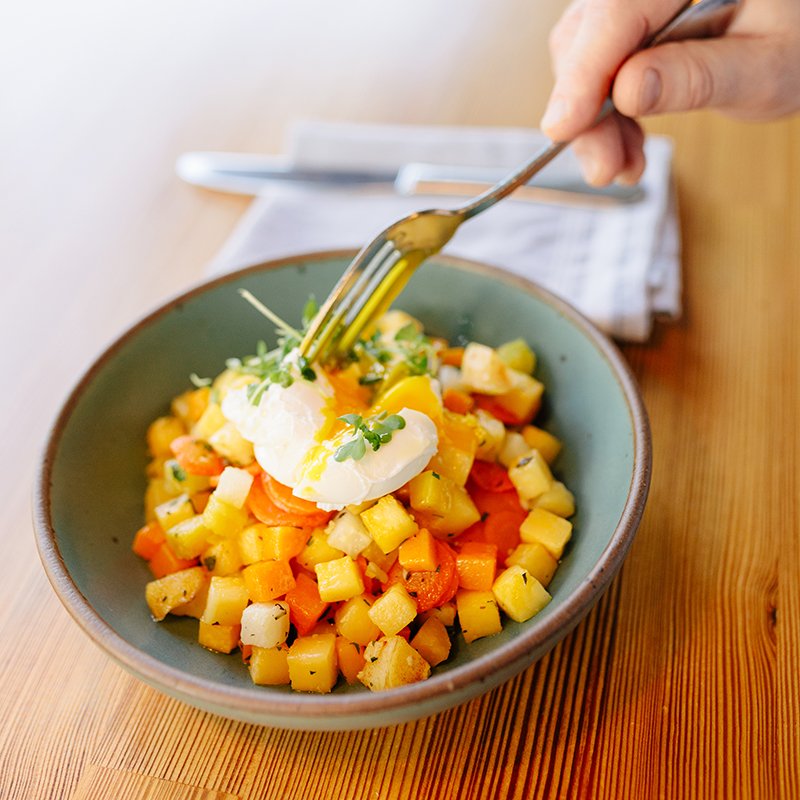 INGREDIENTS:
(yields 3-4 servings)
2 cups rutabagas 
1 cup carrots 
1 cup beets 
1 cup parsnips
1 cup turnips 
1/2 cup butternut squash
2 tbsp. herbs (parsley, sage, rosemary, thyme, oregano), chopped
1 tbsp. garlic
1 ½ extra virgin olive oil
salt, to taste
pepper, to taste
DIRECTIONS:
Wash all vegetables. Start a large pot with water, salt and place on high heat. Peel all vegetables. Cut each vegetable into pieces uniform in size. Chop all herbs and mix together. 
Once the water is at a boil, place each vegetable one at a time in the water and cook until they still have a slight bite to them (about 3-5 minutes). Place each in ice water to stop the cooking process. Drain all the vegetables well, and toss in herb mixture, garlic, olive oil, salt, and pepper. 
Turn the oven to 400°F and spread over a sheet pan and cook for 15 minutes or until caramelized. 
Recipe courtesy of Brian Crow