Rosemary & Orange Shortbread Cookies
Rosemary & Orange Shortbread Cookies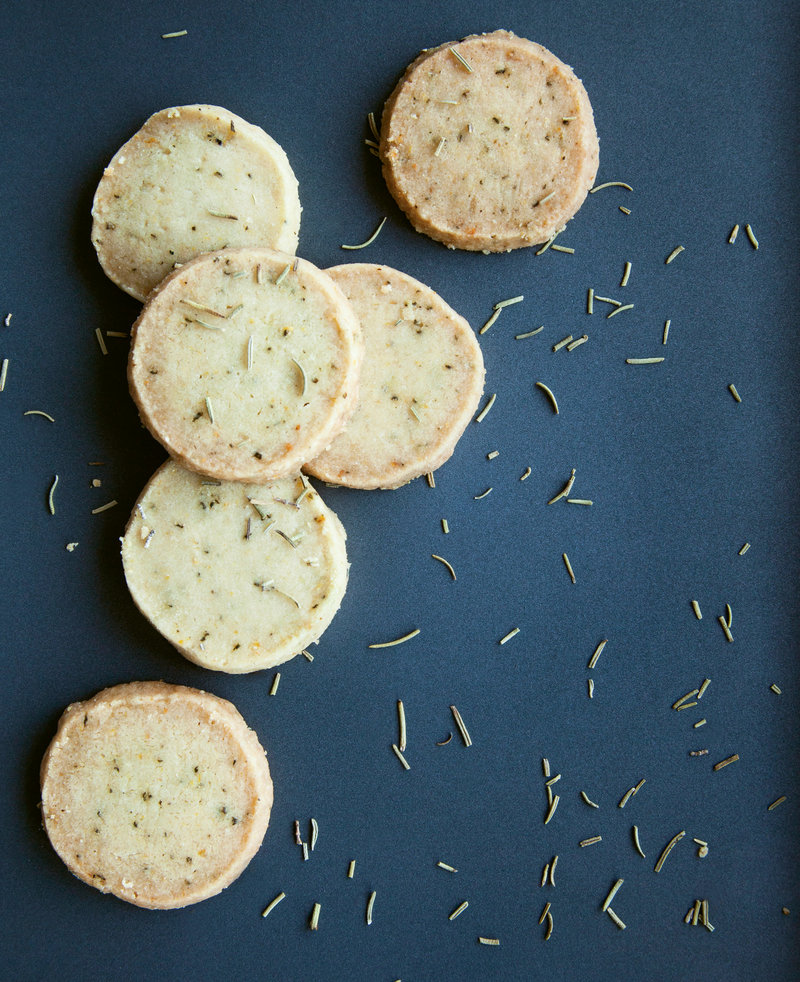 INGREDIENTS:
2 cups all-purpose flour
1/2 cup sugar
1/2 tsp. salt
1 cup butter (2 sticks), cut into chunks
2 Tbsp. fresh rosemary, finely minced
Zest of two oranges
DIRECTIONS:
Pulse the flour, sugar, and salt together in a food processor. Add butter, rosemary, and orange zest. Pulse until the mixture begins to come together and hold its shape. This will take about one to two minutes; don't worry if the mixture looks crumbly at first. Divide the dough in half. Place one half onto a sheet of parchment paper. Shape it into a six-inch log and roll it up in the parchment. Repeat with the second half of dough. Place both parchment-wrapped logs in the refrigerator and chill for one to two hours.
Preheat oven to 300°F. Line two cookie sheets with parchment paper or silicone baking mats. Remove dough logs from the refrigerator. Slice each log into 12 rounds, about a half-inch thick each. Bake for about 25 minutes, until the edges just begin to brown. Cool cookies completely on a wire rack, and then transfer to a lidded container.