Riveting Rosey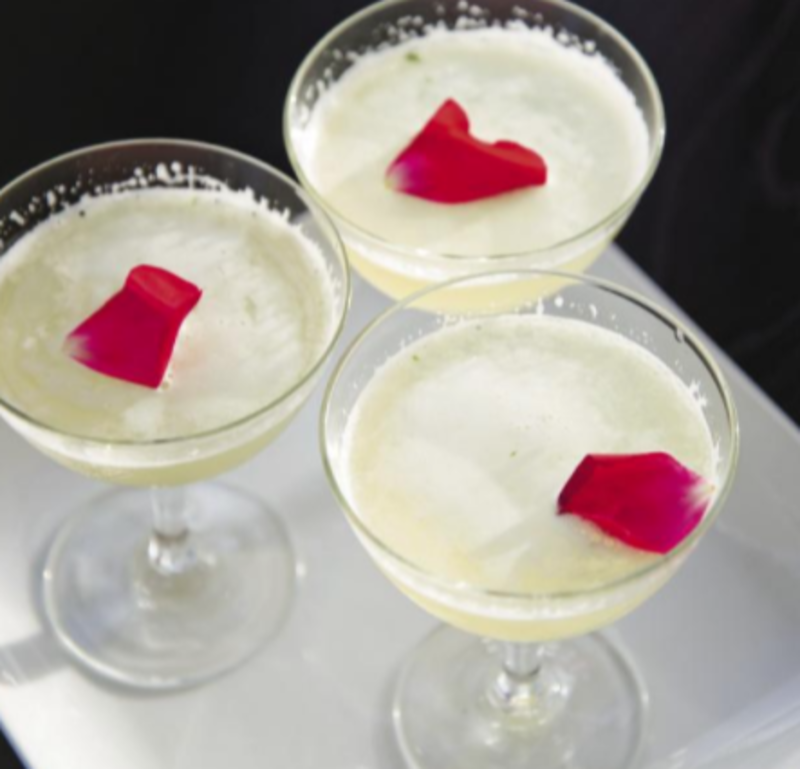 DESCRIPTION:
Courtesy of Mary Rich, Spirit Savvy (Yields 2 beverages)  
INGREDIENTS:
2 oz. Covington vodka 1 oz. fresh lemon juice 1 oz. simple syrup (1 part sugar/1 part water) 1/4 oz. Luxardo Maraschino liqueur Splash of rose water 1 egg white Fresh mint Fragrant organic rose petals for garnish  
DIRECTIONS:
  In a cocktail shaker, add vodka, lemon juice, simple syrup, liqueur, rose water, egg white, and mint and muddle. Add ice and shake. Strain into a coupe glass. Float rose petal on top.