Pumpkin Spice Cookie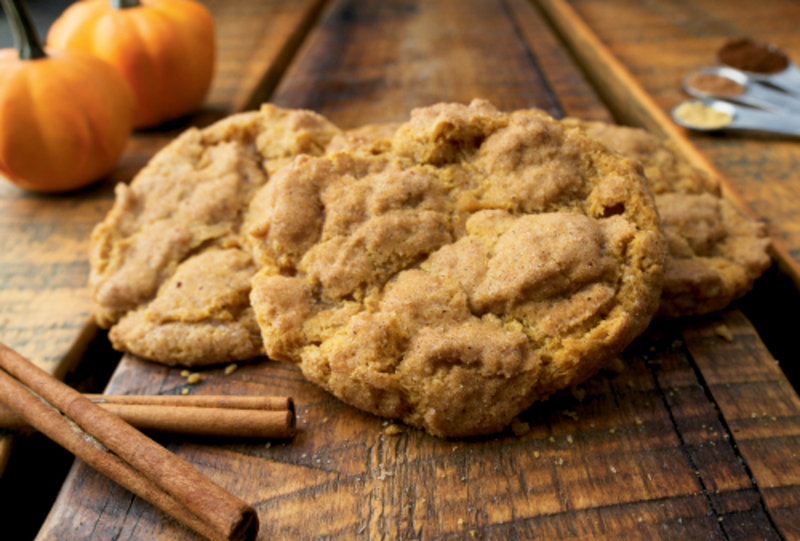 DESCRIPTION:
Courtesy of Appalachia Cookie Co. (Yields 1 dozen)
INGREDIENTS:
1/2 cup butter, room temperature 1 cup sugar 1/2 cup pumpkin pie mix 2 tsp. vanilla 2 cups flour 1/2 tsp. baking soda 1/2 tsp. salt 1 tsp. pumpkin pie spice
DIRECTIONS:
Preheat oven to 350°F. Using a mixer, blend butter and sugar until well incorporated. Add pumpkin pie mix and vanilla and blend. In a separate bowl, whisk together flour, baking soda, salt, and pumpkin pie spice. Add dry ingredients to the wet, a little at a time, and mix until well blended. Form golf ball-size pieces of dough and place on parchment-lined baking sheet roughly three inches apart. Bake for 10-12 minutes, until edges crisp. Let cool for 10 minutes.