Pickled Okra Moon-a-Rita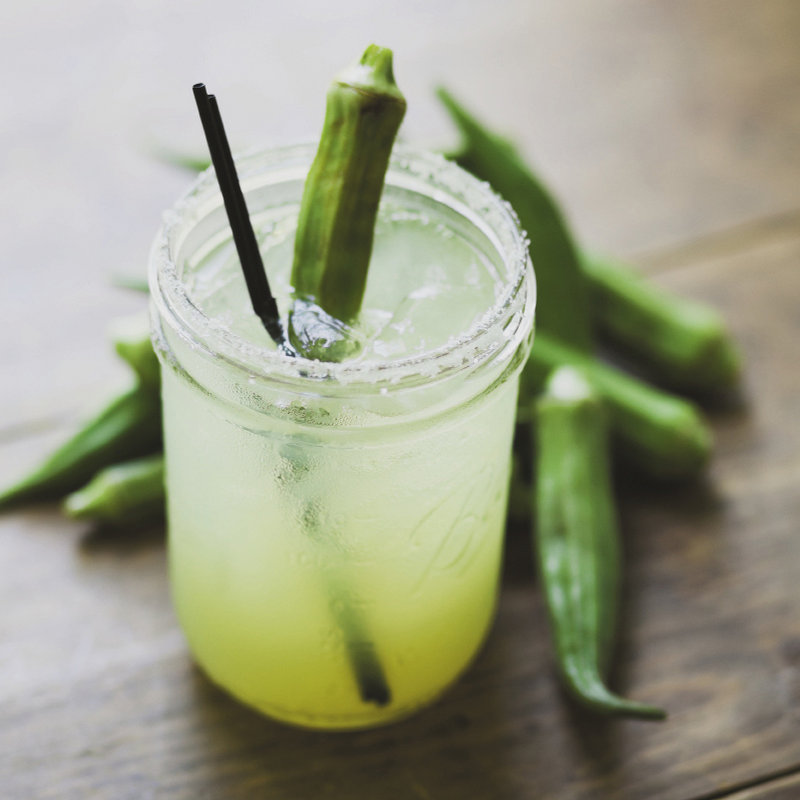 DESCRIPTION:
Courtesy of Chef Andrew Long of Over Yonder
INGREDIENTS:
2 cups quality lemonade 
1/2 cup key lime juice 
1/2 cup simple syrup 
Juice of 3 lemons 
1½ oz. Paw Paw Murphy's Moonshine (or your favorite clear whiskey) 
1/2 oz. Grand Marnier 
1/2 oz. pickled okra brine
DIRECTIONS:
Make the sour mix by combining lemonade, key lime juice, simple syrup, and lemon juice. (Dissolve one-part sugar in one-part boiling water to make simple syrup.) Salt the rim of a 16-ounce Mason jar and fill with ice. Add moonshine, Grand Marnier, okra brine, and stir. Top off with sour mix and garnish with pickled okra and lime slice.  
Click here for the Pickled Okra recipe