Papa's Boiled Peanuts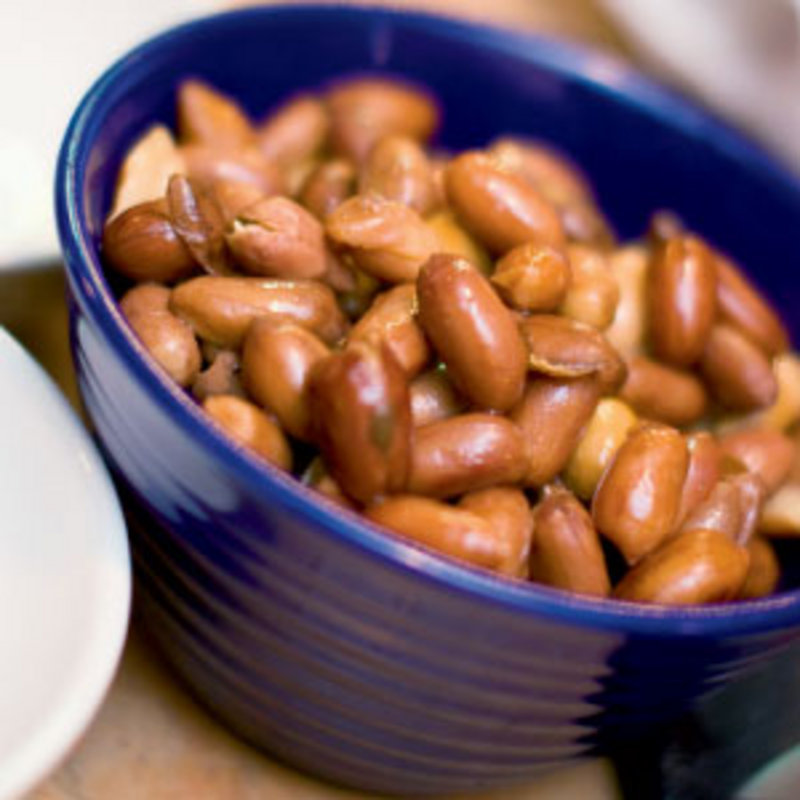 INGREDIENTS:
(Yields 4 cups) 2 lbs. raw peanuts 1/2 cup brown sugar 2 Tbs. red chili flakes 3 Tbs. salt
DIRECTIONS:
Combine ingredients in crock pot, and add enough water to cover peanuts. Simmer, adding water as needed, for about eight to 10 hours until tender. Shell peanuts and serve as an appetizer or salad topping.