Mussels with White Wine and Sorrel
Mussels with White Wine and Sorrel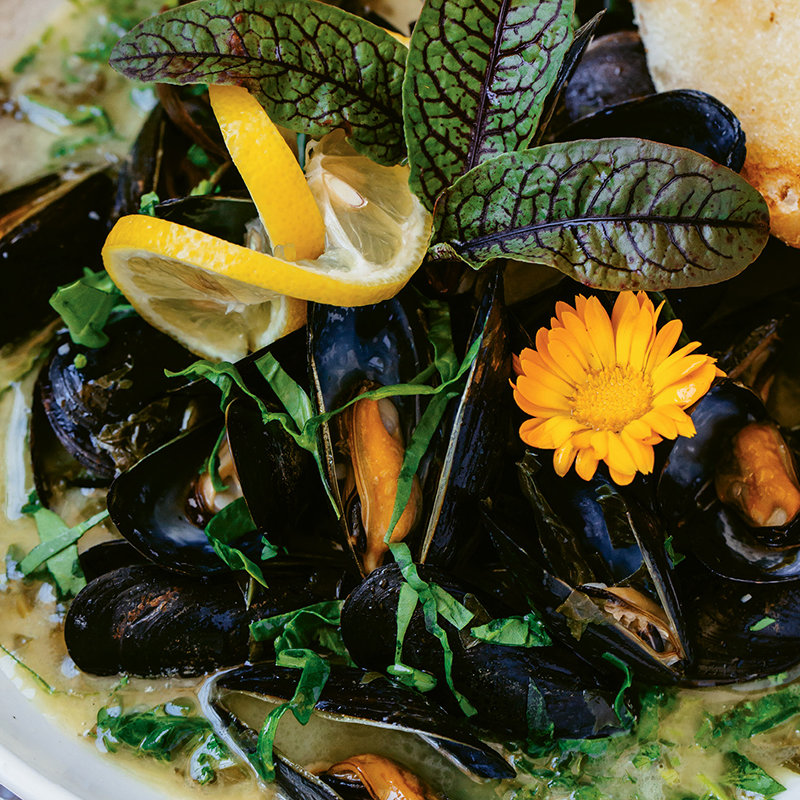 DESCRIPTION:
Courtesy of April Moon, Sunny Point Café 
INGREDIENTS:
4 lbs. mussels
2 cups white wine
4 cloves garlic, sliced thin
1 tsp. salt
2 cups sorrel leaves, julienned
6 Tbsp. butter, cut in 6 cubes
DIRECTIONS:
Rinse, scrub, and debeard mussels under cold water. Place a large sauté pot over medium-high heat and add white wine, garlic, and salt. Bring pot to a simmer and add mussels. Turn the heat up to high and cover. Cook until mussels are open, about three to four minutes. Add the sorrel and butter and toss to combine. Remove from heat. Transfer mussels and sauce to a bowl and serve with crusty bread.