A Living Language
A Living Language:
One tribal member expands efforts to teach the Cherokee's traditional tongue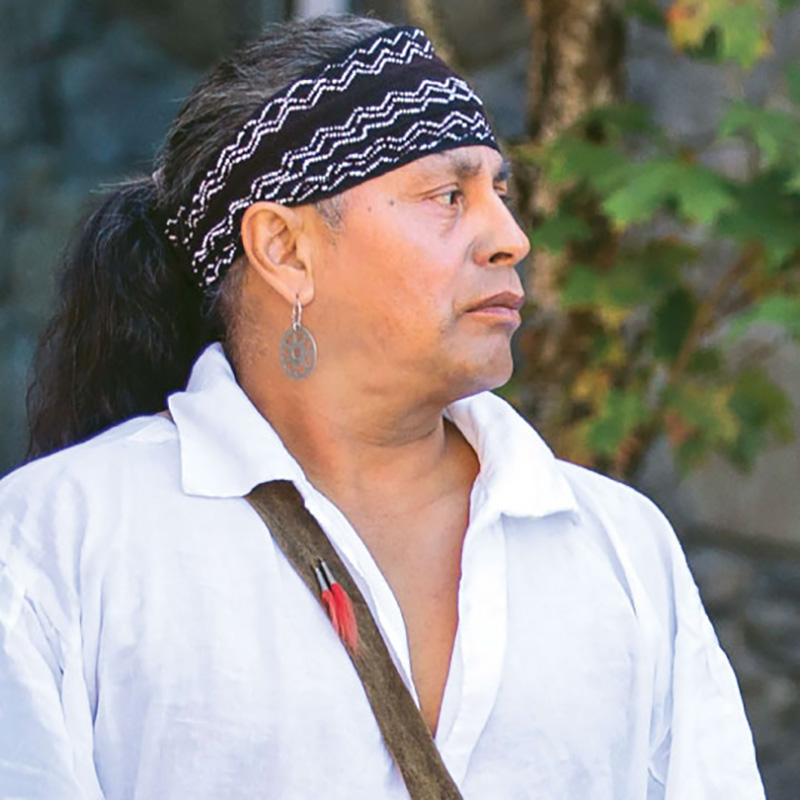 John Standingdeer Jr., a member of the Eastern Band of Cherokee Indians, works as a land surveyor. Though in much of his spare time, he surveys the intricacies of the Cherokee language in a quest to learn and preserve his people's historical tongue. It's a dire mission: Today there are estimated to be as few as 400 fluent speakers of Cherokee, and many of them are in their senior years.
Standingdeer was raised speaking English, and a desire to learn Cherokee gnawed at him throughout adulthood. His early effort in an immersive class didn't take. "Maybe I'm too old; maybe I just don't learn that way," he thought. Instead, he developed his own method of finding patterns in the language and built a digital dictionary and software program for conjugating Cherokee words, which he received a patent for in 2015. "This way, we can understand how to take the words apart and put them back together," he says.
Standingdeer credits his main collaborator, Barbara Duncan, a noted expert on Cherokee cultural history, with guiding the scholarly elements of his approach, while fluent speakers have made key contributions as well. Standingdeer's elders taught him that the Cherokee people have been here forever, he says. "Now the language can remain here forever as well."     
Speak now
Learn more about Standingdeer's digital dictionary and other tools for learning Cherokee at yourgrandmothers.cherokee.com                                                      
RESOURCES:
photographs by (standingdeer) Kristy Maney Herron