Goat Cheese & Grape Pistachio Balls
Goat Cheese & Grape Pistachio Balls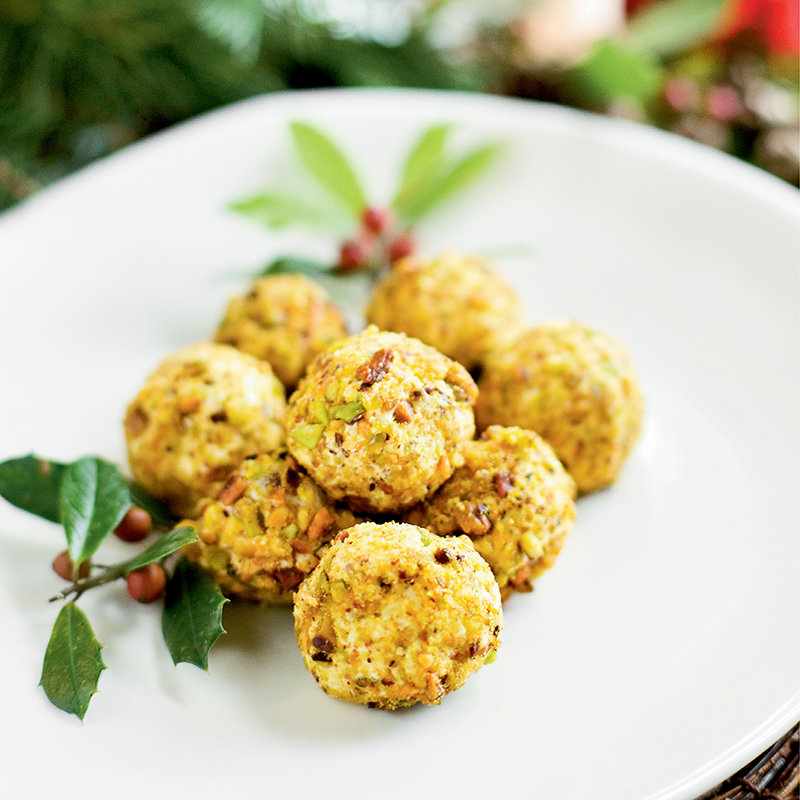 DESCRIPTION:
Courtesy of Joe Scully, Chestnut and Corner Kitchen, Asheville
INGREDIENTS:
1 lb. cream cheese, softened
1 lb. Looking Glass Creamery goat cheese, softened
1 Tbs. chopped herbs (fresh thyme & rosemary recommended)
Salt & pepper, to taste
2 cups roasted, shelled pistachios, finely ground
30 red seedless grapes, destemmed, washed & dried
DIRECTIONS:
In a bowl, combine cream and goat cheeses, herbs, salt, and pepper. Using a small scoop, make a ball of cheese and press a grape into the center. Mold cheese to completely surround the grape. Place on a parchment paper-lined cookie sheet. Freeze until just firm, about 20 minutes. Remove from freezer and roll each into a ball. Place pistachios in a bowl and roll balls in crumbs until coated. Plate to recreate a cluster of grapes, stacking some on top. Garnish with greenery and serve.