Galette Crust Recipe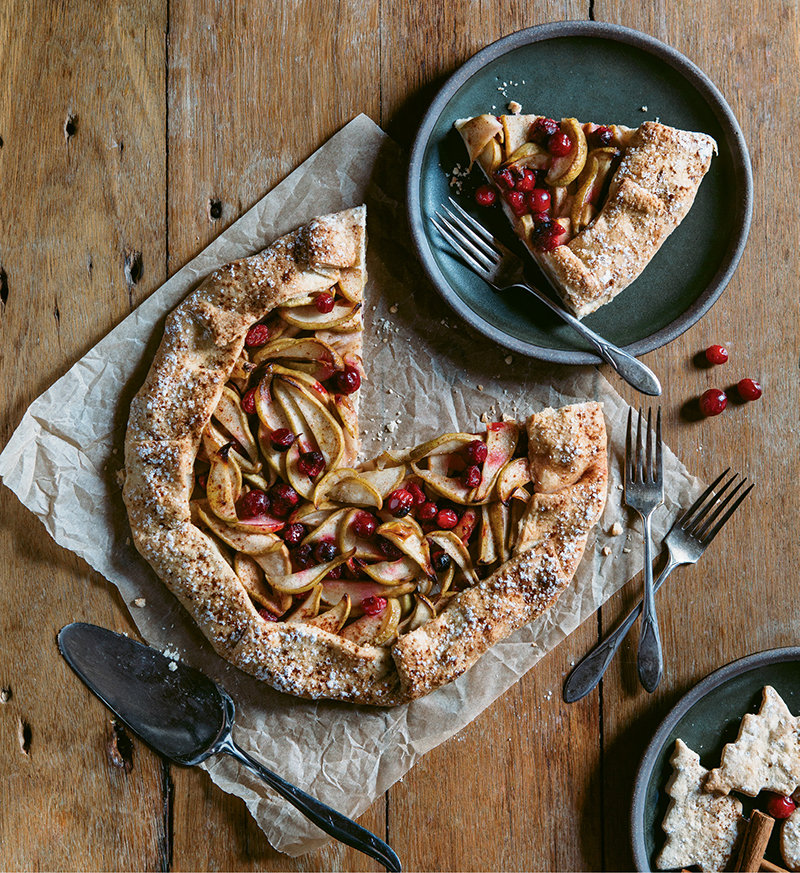 INGREDIENTS:
3 cups all purpose flour
3 Tbsp. sugar
1 Tbsp. salt
1 1/2 sticks very cold butter
1/3 cup very cold shortening
8-12 Tbsp. ice cold water
DIRECTIONS:
Courtesy of Ugga Mugga Bakery
Sift the flour, sugar, and salt into a large bowl. Cut the cold butter and shortening into quarter-inch cubes and toss in with dry ingredients. Using a pastry cutter, cut the mixture until the butter and shortening chunks are the size of peas. Drizzle in eight to 10 tablespoons of cold water and mix by hand, making sure to scrape the sides. Gradually add in more water as needed until the dough comes together and forms a ball. Place onto a floured surface and kneed a few more times until dough shows no visible chunks of butter or shortening. If it's too dry, add more water, and if it's too wet, add more flour. Note: This can be made in advance. Wrap tightly with plastic wrap and store in fridge. Should be used within three to four days.