A World Within
A World Within:
LEAF Global Arts recalibrates to create connections in a time of distancing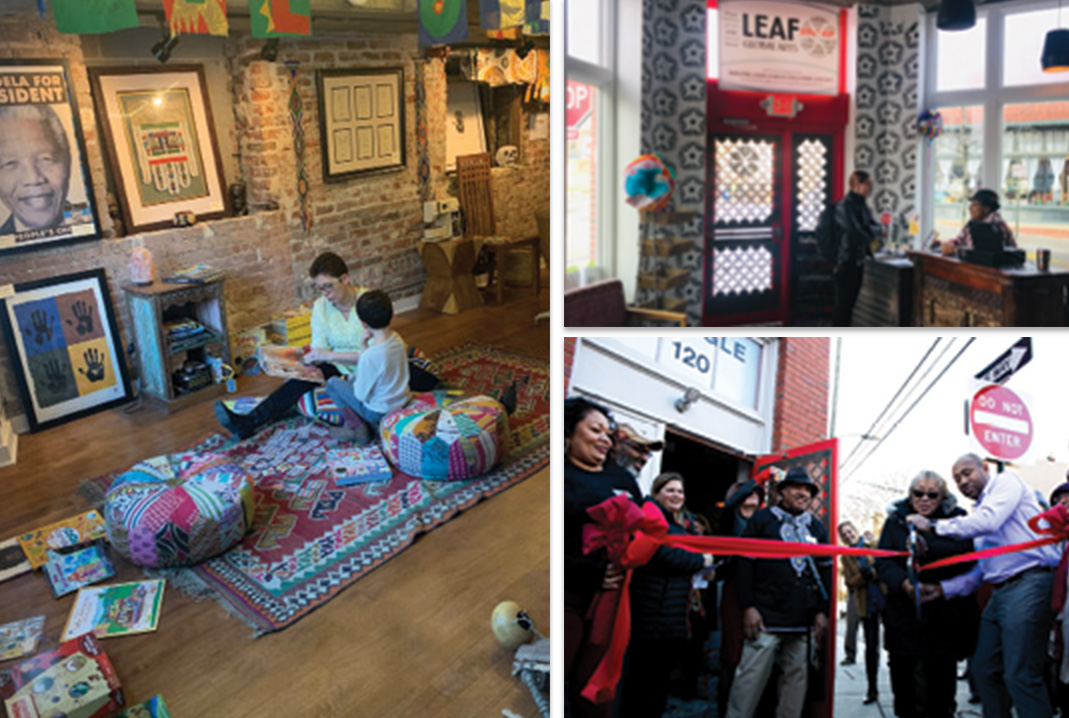 After a fervent February ribbon cutting and a recent pandemic-era reboot, LEAF Global Arts is back in action.
When the LEAF Global Arts center opened in Asheville's historic neighborhood The Block earlier this year, the concept was simple: bring the world to town.
Through immersive music and art experiences like touch screens that offer windows into worldwide cultures, languages, and music, the Easel Rider Art Bar (where kids of all ages craft paper and fabric creations), classrooms for workshopping, mural arts, a musical instrument "petting zoo" with drums from various cultures, and other experiential resources, the nonprofit provides a launching pad for cross-cultural exchange. And it's right in alignment with LEAF's mission of building global connections through arts education locally and in countries worldwide.
While most people are blocked from their choice of international travel at the moment, the center provides the sights and sounds of faraway places right here.
A series of soft openings (joyfully inaugurated by a second line band) in February showcased the spacious main hall, which is accented with sturdy columns painted in tribal prints and patterns celebrating the First Nations, Malawi, Haiti, and Costa Rica. Particularly significant was the careful renovation of this building (formerly the Del Cardo music club), central in Asheville's once-thriving Black business district. The Del Cardo Local History and Music Trail inside the center focuses on this storied past.
Now, post-quarantine but still mid-pandemic, Global Arts has come back to life with a series of virtual concerts and opened its doors to individuals and small groups with call-ahead reservations (masks required).
"Parts of the space can be used for home-school group meetups, recording space, or even small-event space," says LEAF Community Engagement Director Marsha Almodovar. "We have so much information to access through the interactive map and through virtual experiences meant to share cultures. You can travel without having to leave Asheville.
LEAF Global Arts
19 Eagle St.
Asheville
theleaf.org/globalartscenter
Wednesday-Saturday, noon-6 p.m., by reservation
Visitors, $12; members & locals, $5-$10 suggested donation; under five, free