Well Versed
Well Versed:
Poet Ellen Bryant Voigt, founder of Warren Wilson College's writing program, is honored with a MacArthur Genius Award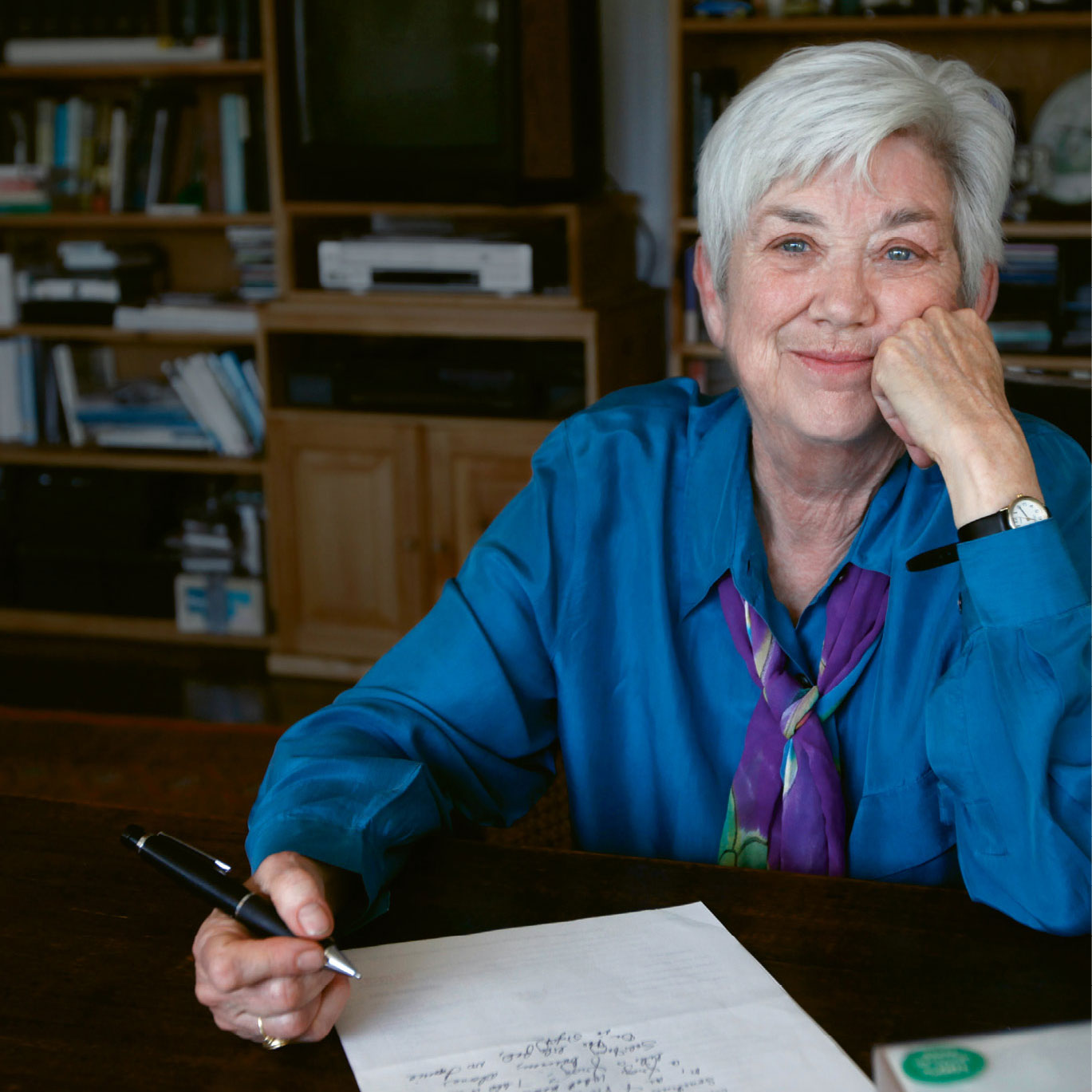 In this age of information, sometimes there is no mechanism to process and comprehend all that we absorb, but poetry can provide that. "Poetry makes us think and feel. Very few things in our contemporary modern lives provide that," notes Ellen Bryant Voigt, founder of Warren Wilson College's M.F.A. for Writers program and a recent recipient of the highly prestigious MacArthur Genius Award.
The award provides individuals with no-strings-attached fellowships. According to the MacArthur Foundation, the selection decisions focus primarily on exceptional creativity, as demonstrated through a track record of significant achievement, and individuals primed for future advances. The award will provide Voigt a stipend of $625,000 over the course of five years. "The fellowship is a remarkable gift of time," she says. "For the next five years, barring ill health or family obligations, I can spend more time in Vermont, in my house, at my desk, reading and I hope writing poems." This latest round of Genius Award recipients includes a chemist, environmental engineer, stem cell biologist, and neuroscientist, but Voigt finds it admirable and encouraging that out of 24 award winners, five are in the arts.
Voigt's journey to poetry began in the world of music at Converse College in Spartanburg, South Carolina. She loved theory and harmony, but when she was introduced to the poetry of E.E. Cummings and Rainer Maria Rilke, she found the work thrilling. Voigt discovered that "poetry has within it a truth, a truth set to music," she says. She followed her passion for words and developed the nation's first low-residency M.F.A. in Creative Writing program, which she brought to  Warren Wilson in 1981. Voigt has published eight collections, and fittingly, her writing is known for having a musical quality.
At 72, Voigt, who continues to teach at Warren Wilson part-time, feels the timing of the award is phenomenal. "Sometimes it is hard to feel, as a poet, that you are central to the culture," she says, but the award reminds us that poetry is crucial to society. Given her upcoming stretch of unrestricted writing, we can look forward to more of Voigt's words, as they make us think and feel and help us absorb our world.
RESOURCES:
Photograph Courtesy of The John D. & Catherine T. MacArthur Foundation