Weighty Words
Weighty Words:
Rising novelist David Joy sheds light on mountain life through exquisitely told dark tales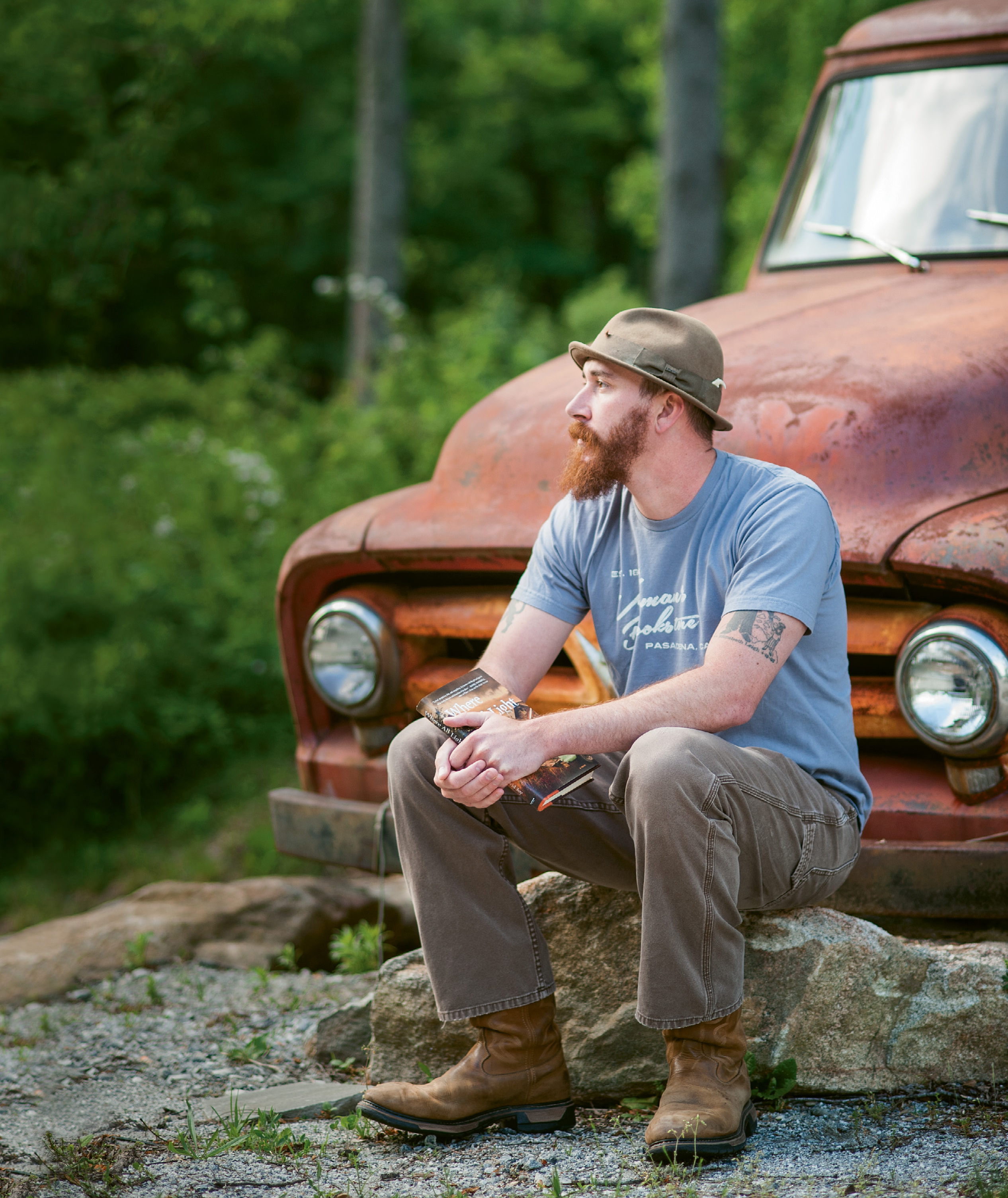 If you can read past the grippingly disturbing first page of David Joy's latest novel, The Weight of This World, chances are it will still have you in its grip when things reach a vengeful fury 260 pages later. If you can't get that far, he understands. "This book is filled with moments of incredible brutality," the author acknowledges. "Some readers won't be able to take that, and that's OK."
While Joy is gaining a name as a kind of savage storyteller, he isn't trying to take readers on a thrill ride into Appalachia's underbelly. Instead, his punchy prose conveys realities so visceral and place-based that they ache with the knowing that many real people in our mountains suffer as much as his intricately drawn fictional characters do.
Joy builds his protagonists through the scourges of poverty and addiction, the loss of jobs after the burst of the housing bubble, and the boomeranging violence of the War on Terror. He tells the stories of people who are never listened to and have no good choices, and the viciousness that results. But for all their privation and turmoil, they find a smidgen of haven in each other and the forests and ridges around them.
A 33-year-old Charlotte native whose heart is embedded in Jackson County, Joy currently lives next to a farm on the outskirts of Waynesville, where he recently polished off his third novel and is writing his fourth. Attending Western Carolina University for both his undergraduate and master's degrees, he learned many of the tools of the writing trade from professors Deidre Elliott and Ron Rash, while he credits his grandmother, Ruth Weaver, with sparking his love for storytelling.
Joy's first work of fiction, 2015's Where All Light Tends to Go, was selected as an Edgar Award finalist for best first novel. The acclaim for The Weight of This World includes the The New York Times Book Review's assessment that it is "bleakly beautiful" and "gorgeously written but pitiless."
Why focus on stories about unprivileged people who are careening into tragedy? Joy has pondered this question again and again.
"That's all I've ever known," he says. "These people are consistently stripped of their humanity, and they're portrayed in a manner where they're less than those who have more. I've always been interested in trying to portray their humanity, and I'm also interested in going to the darkest places imaginable and finding humanity."