We Get Around
We Get Around:
A history of transportation in the mountains offers a good ride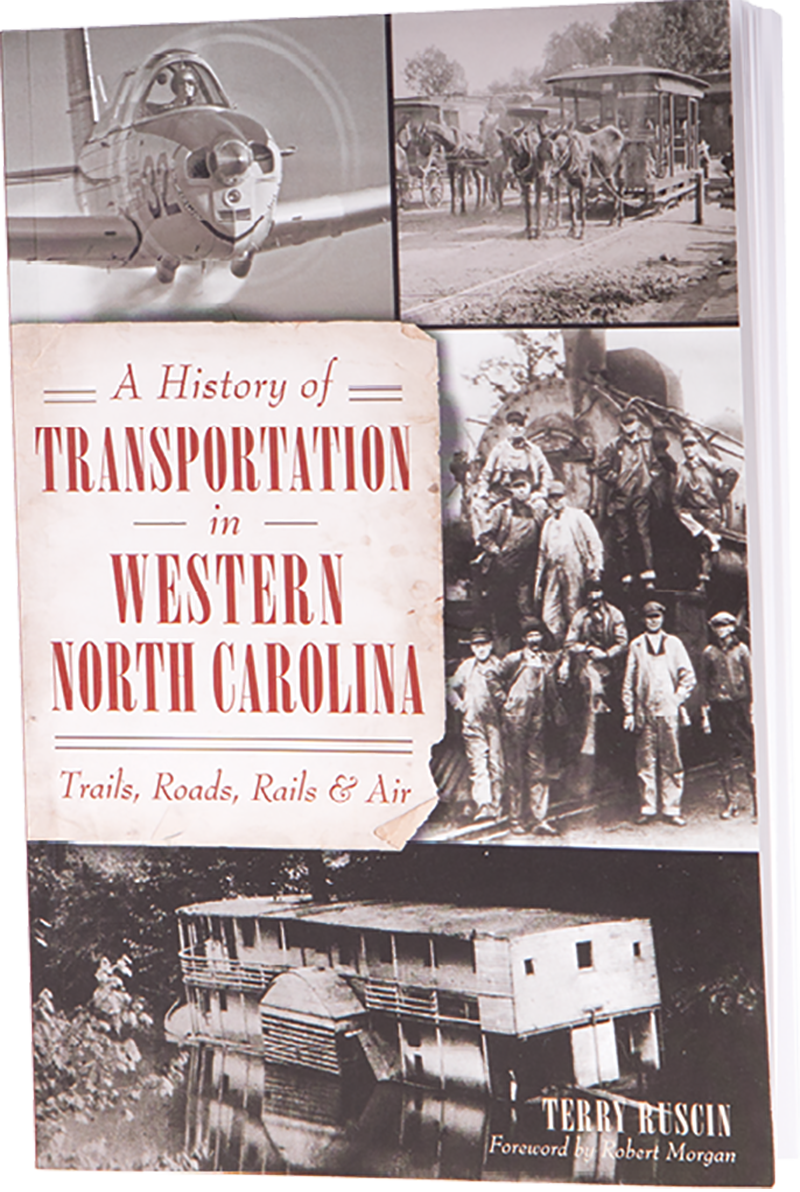 Getting to and around WNC has always posed challenges. In his delightfully detailed new book, A History of Transportation in Western North Carolina: Trails, Roads, Rails & Air (The History Press, 2016), Hendersonville author Terry Ruscin takes the reader "from hooves to wings," as he puts it—and that, the book reveals, was a trajectory full of storied and timeworn trails, starts and stops, and triumphs of imagination and engineering.
Ruscin begins, fittingly, with the "wild beasts and then hogs and cattle [that] paved the way through the highlands." Drovers routes, many following Cherokee trading paths, charted closely with some of the same major roads now connecting greater WNC. The book then transports readers from horseback to wagon, from the transformative (and sometimes deadly dangerous) establishment of railroad lines to sprawling streetcar systems, from fanciful attempts to float a steamboat on the French Broad River to modern bridges, highways, and air travel.
While today's mass transit can often seem a matter ceded to buttoned-down and far-away DOT bureaucrats, Ruscin's historical road trip is filled with colorful stops and local characters that make getting there half the fun.