Walk on the Wild Side
Walk on the Wild Side:
A new trail guide puts mountain flower hikes into lovely focus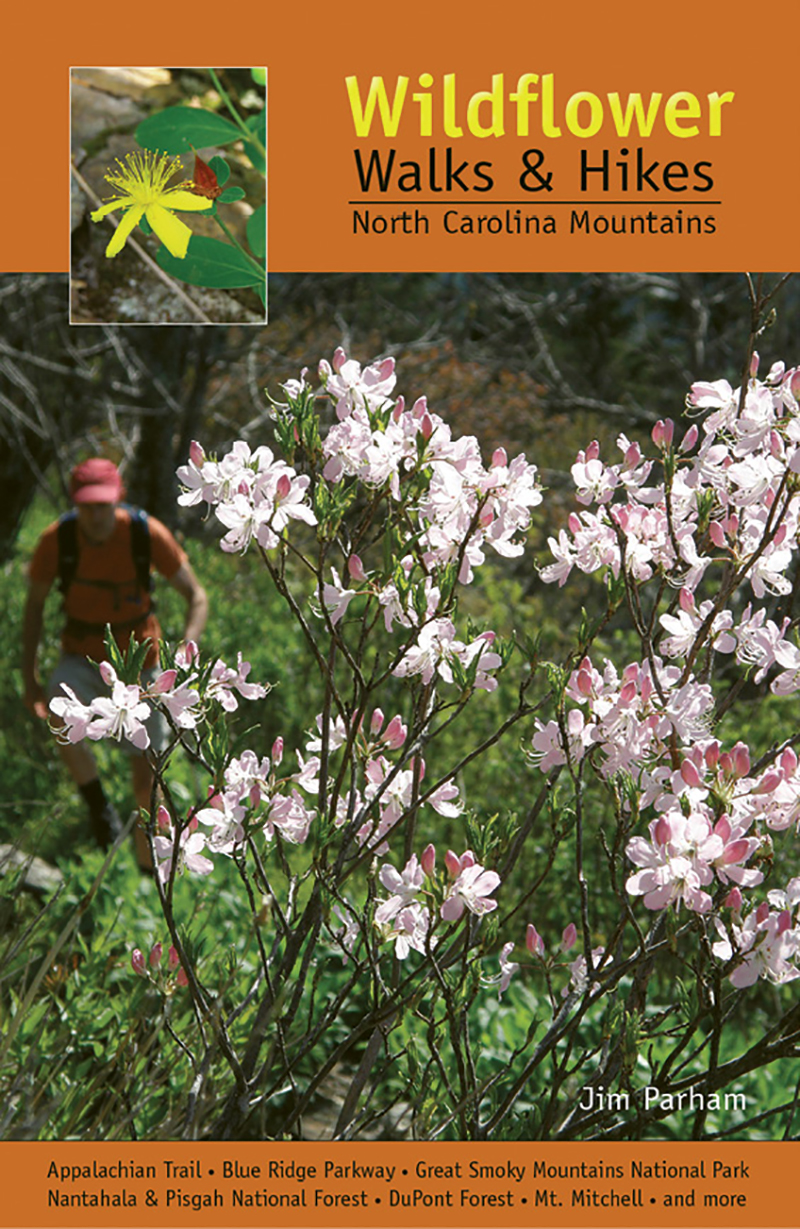 Jim Parham's new book, Wildflower Walks & Hikes North Carolina Mountains (Milestone Press, 2018), arrives right on the cusp of spring. Many guides feature the usual trail suspects in our region's primary destinations (the Smokies, Blue Ridge Parkway, etc.), and while Parham's 59 walks and hikes include some of those, the book is particularly rich in trails that aren't commonly covered, especially in the southwestern mountains near Nantahala Gorge, Standing Indian, Highlands, Pisgah Forest, Joyce Kilmer, and DuPont State Forest.
Each entry includes a good topo map, a diverse list of data points to help choose a path (length, best season, difficulty), access info, and brief turn-by-turn directions. Parham's delineation forest types that make the Southern Appalachians so biologically diverse permits easier flower identification by season and drives trail choices in ecosystems as varied as rich cove forests, grassy balds, spruce-fir zones, and more.
Parham keeps all this rich info clean and clear, with 34 pages at the end offering a season-by-season photographic wildflower guide that allows space to record where and when you spotted them.
RESOURCES:
Book cover courtesy of Milestone Press