Veggie-meat Mecca
Veggie-meat Mecca :
Fletcher Valley Market offers an uncanny array of substitutes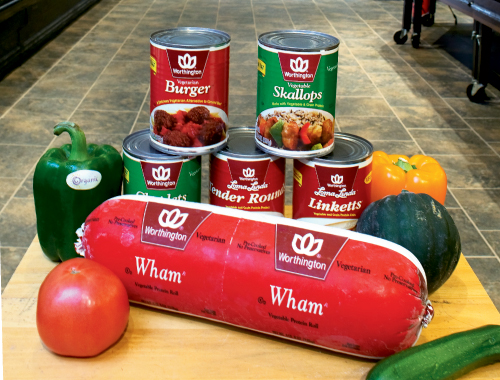 Veggie burgers and veggie dogs aren't hard to find, but they're hardly the only meat substitutes available, especially if you live in proximity to Fletcher Valley Market in Hendersonville. Tucked inside a newly remodeled space across from Park Ridge Health hospital, the store offers a smorgasbord of veggie meats that's unparalleled in WNC. Store manager Perry Pratt calls the specialty products "meat analogues," which is a fitting description; they're essentially replacements made from soy and various vegetable proteins, often shaped and flavored to mimic carnivorous fare.
 
In addition to an inventory of standard health foods, Fletcher Valley offers scores of different takes on meatless burgers and hot dogs, chicken and ham, fish and turkey, and even a dozen different types of veggie jerky. "We actually have a vegetarian shrimp," Pratt notes—a selection he says surprises even veggie-meat connoisseurs.
 
It may seem a curious culinary niche, but Pratt says that the customer base is diverse and growing. "We have everything from young families to older retirees in here every day," he says. Some are involved with Fletcher Academy, the nearby Seventh-Day Adventist high school that owns the store, while others are community members just seeking to add a meatless mix to their menus.    
Fletcher Valley Market
1151 Naples Rd., Hendersonville
(828) 209-6920