Unsilent Nights
Unsilent Nights:
ASU's Hayes School of Music offers a virtual holiday concert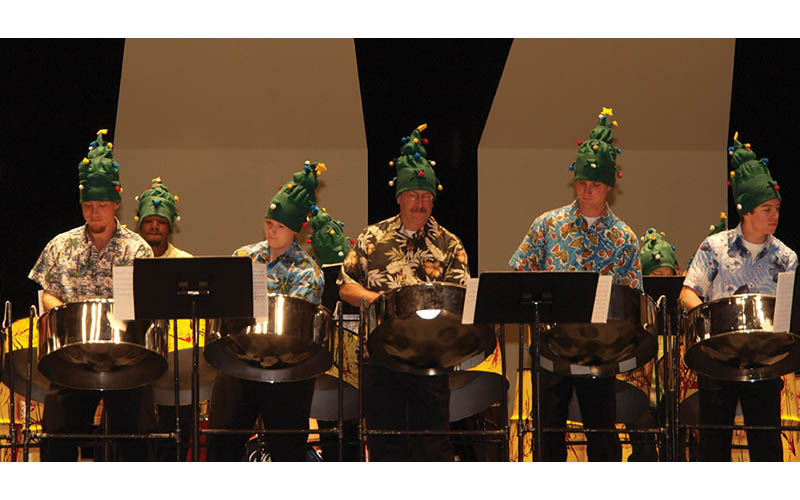 To cap off a year filled with so much change, Appalachian State University's Hayes School of Music will bring something familiar yet different: its 28th annual Holiday Scholarship Concert will take place in a new, online format that's free to access and enjoy.
You can tune in to a livestream the evening of December 4—and a recap streamed from December 7-10—for a foray into the classics, jazz highlights, and excerpts curated from past performances.
Stephen Hopkins, director of choral activities at the Hayes School since 1992, founded the event as a fundraiser for music scholarships. The concert has taken on a symbolic meaning over the years as the "unofficial start of the holidays," he says. 
The event "is like a wedding—something old, something new, something borrowed, and possibly some blues," Hopkins quips. Last year's processional begins the show, while recent recordings from the chamber singers cut specifically for the concert will be screened alongside dreamy Appalachian snow scenes. The jazz combo has recorded a new bit, and the Hallelujah Chorus that always ends the performance will present a throwback to a 2007 recording.
To register for the free livestream (and donate to the scholarship fund), visit theschaefercenter.org.