Unburied Treasures
Unburied Treasures:
A new collection reveals Asheville's hidden past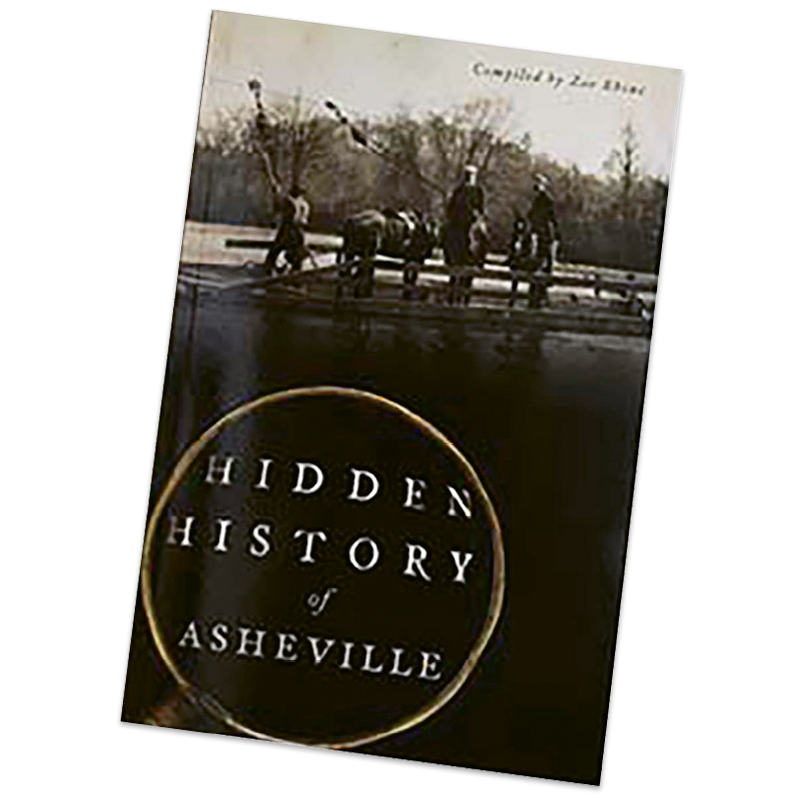 In the exceptional new book Hidden History of Asheville, Zoe Rhine, longtime librarian at the North Carolina Room at Pack Memorial Library, and her cohorts compile stories from Asheville's past to evoke curiosity and wonder. They fill rich backstories that sometimes reveal a whole life's worth of previously untold legacy, and other times open the door for greater mysteries.
Readers who embark on this treasure hunt through the North Carolina Room's collection of images, ephemera, and objects will unearth striking, little-known gems from the nineteenth and twentieth centuries, pushing beyond more familiar moments from Asheville's past to dive into a deeper stratum of local history.
The book's greatest strength is the diversity of stories it presents: a profile of local black entrepreneur E.W. Pearson, a look at Asheville's former Chinatown, a remembrance of Appalachian flower ladies, and the humorous, unexpected controversy behind an ill-fated "weather kiosk" on Pack Square are just a few of the many highlights.
Rarely seen photographs—like an image of stunt woman Uva Shipman dangling off the wing of a plane—set the stage for the accounts, which are penned in a chatty style by North Carolina Room staff and volunteers. Curling up with this book feels like having tea with an old, dear friend who is generous with stories and wisdom.
RESOURCES:
Photograph (cover) by Sydney Conrad