Turning the PAGE
Turning the PAGE:
A Madison County program brings advanced literacy skills to rural girls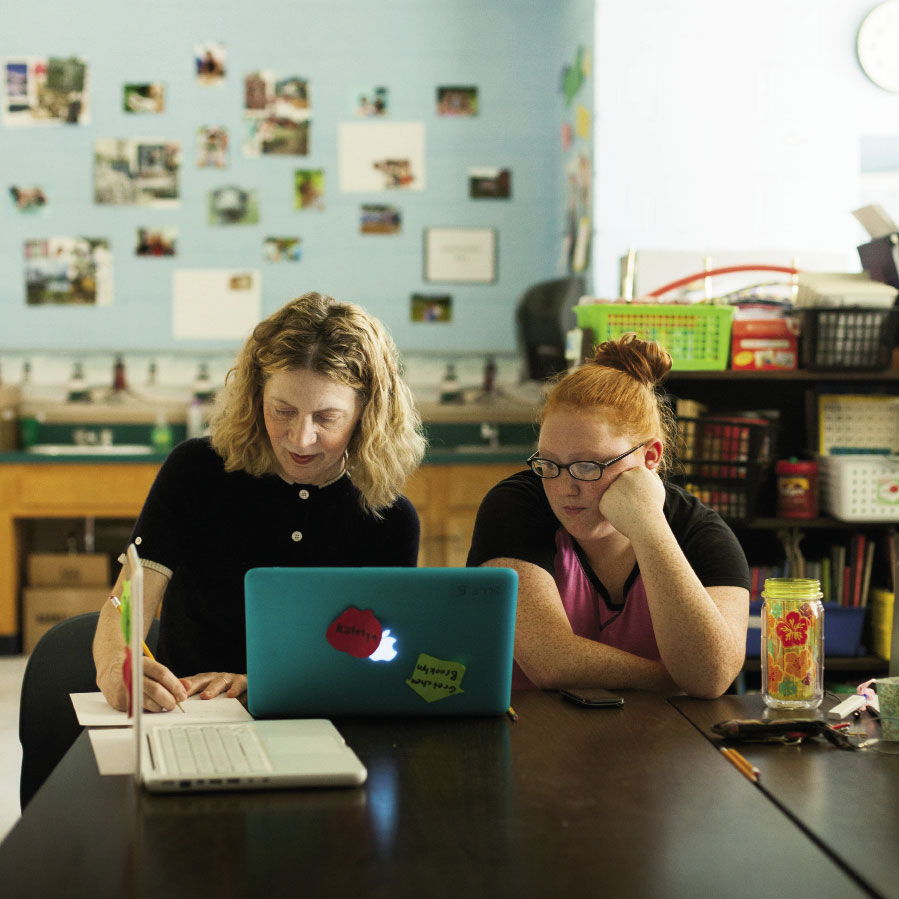 Hicks-Rogoff with PAGE student Brooklyn Phillips
Brevard native Deborah Hicks-Rogoff was the first in her family to attend college. Though getting there wasn't easy, she subsequently earned a doctorate in education from Harvard. At that point, her academic life seemed set, but she wanted to practice what she preached, so she formed a group at an elementary school where girls could read and talk openly, without the pressures of their large, coed classroom.
"I learned the value of having a girls-only space," Hicks-Rogoff says. "When girls get together and read books and talk about stories, it allows them to develop their voice as leaders."
Inspired by the group's success, she  moved back to North Carolina in 2010 to found the Partnership for Appalachian Girls' Education, which aims to help girls in rural communities create futures that include college and careers.
Partnering with Madison County Schools, PAGE offers year-round educational programs including a summer intensive comprised of book groups, writing, a college field trip, and a digital learning lab that melds the time-honored Appalachian tradition of storytelling with 21st-century technologies. Volunteers from Warren Wilson College and Duke University execute the curriculum with support from local high school interns.
One recent participant, Brooklyn Phillips, says PAGE has brought welcome surprises. "You expect college girls to be bossy, but they were really warm and welcoming," she says of her tutors. "I wrote a really good story last year, and I didn't know I could."
PAGE addresses two broad needs, Hicks-Rogoff stresses. "It's needed for these girls in Madison County to have summer learning opportunities. But it's also needed to develop a model so that people in other Appalachian communities and other rural communities can do similar things."
Learn more at carolinapage.org.