Tune In
Tune In:
Love and optimism find common ground in three stylistically different new releases from WNC musicians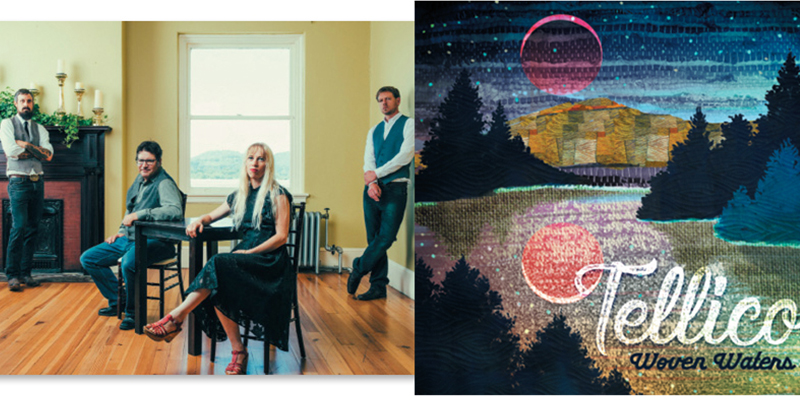 Tellico – Woven Waters
For its second album, Asheville folk/bluegrass band Tellico—formed by former members of Dehlia Low—weighs in on world events. The album's centerpiece is "Courage for the Morning," a song that avoids earnest politicizing in favor of a positive message that can be embraced by anyone, regardless of political affiliation. The music and musicianship are reliably top-notch as well. Irish music giant (and Asheville transplant) John Doyle produced and collaborates on the record.
Dave Desmelik With an Army of Love - Childhood Battles
On this unusual and deeply moving record, Desmelik does something not at all uncommon for singer-songwriters: he lays his heart bare. But the subject matter—his young son's inoperable brain tumor—is an especially weighty topic. Desmelik strikes a hopeful tone, aided by talented friends from the region's music scene. This collection succeeds on a musical level, too. Proceeds benefit the Pediatric Brain Tumor Foundation, Make-A-Wish Central and Western NC, and Angel Flight Soars.
Jane Kramer – Valley of the Bones
Kramer's third full-length album finds the singer-songwriter joined by members of Free Planet Radio plus musicians on violin and cello. There's a breezy feel to Kramer's original story tunes like "Waffle House Song" and "Two Broke Kids." The subtle instrumentation of the album closer, "Wedding Vows," is a highlight on this impeccably crafted album.
RESOURCES:
Photographs (Tellico) by Sandlin Gaither; (Tellico album) courtesy of the artist; (Desmelik, 2) Courtesy of the artist; (Kramer and The Product of Our Souls albums) by Savanah Seevers