Trail Guide - Wintergreen Falls, DuPont State Recreational Forest
Trail Guide - Wintergreen Falls, DuPont State Recreational Forest:
Distance - 3 miles round-trip, Difficulty- easy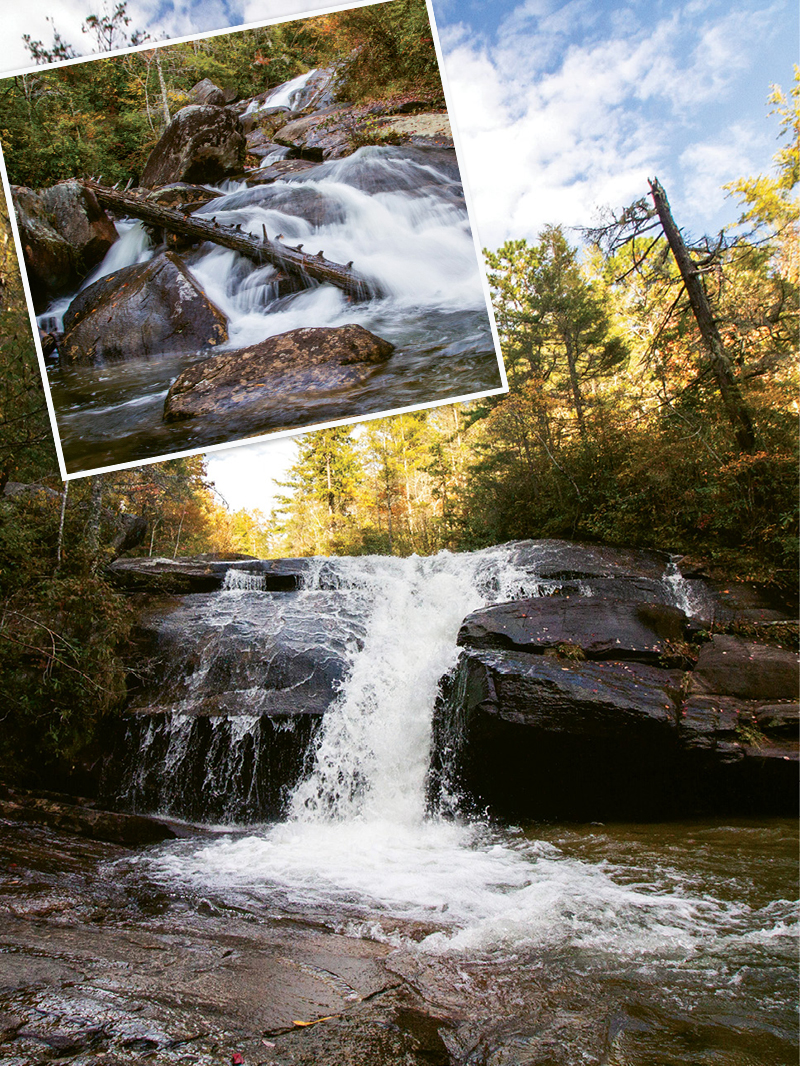 Unlike many of the well-known waterfalls in DuPont State Recreational Forest, this modest, but handsome cascade located in the northeastern corner of the forest is relatively secluded. Nevertheless, the short hike is a rewarding winter amble. The name of the falls is most likely a nod to the sweet-scented undergrowth known as teaberry, which is abundant in the North Carolina mountains.
From the parking area, walk left from the Kids' Bike Loop along the edge of the woods through open fields. The path meanders for roughly one half mile along Tarklin Branch Road before reaching a large forest clearing on the right. Look left for a marked trail that descends through a forest of white pine, oak, poplar, and a thick understory.
From the Tarklin Branch trail, signs at each junction lead to the falls along a route that contours around the base of a mountain littered with granite boulders. Arrive at Grassy Creek amid a thicket of rhododendron and walk upstream along a narrow footpath, weaving through boulders, to the base of the falls, formed at a rocky bottleneck along the creek. Through a slot between steep slopes of forest, the creek spills over a slab of exposed rock. Below the falls, the waterway bends over craggy ledges, forming pools and zigzagging elegantly down a narrow course en route to the heart of the state forest.
Retrace the route to complete the 3-mile round-trip. 
Navigate: From the community of Penrose near Brevard on US 64, follow Crab Creek Road for 4.3 miles to DuPont Road. Turn right, and in 0.7 mile, bear left on Sky Valley Road. Stay right at the fork with Old CCC Road, and reach the large parking lot at the Guion Farm Access Area in roughly 1.5 miles.
RESOURCES:
Photographs by Bryce Alberghini