Trail Guide - Hemphill Bald Loop
Trail Guide - Hemphill Bald Loop:
Great Smoky Mountains National Park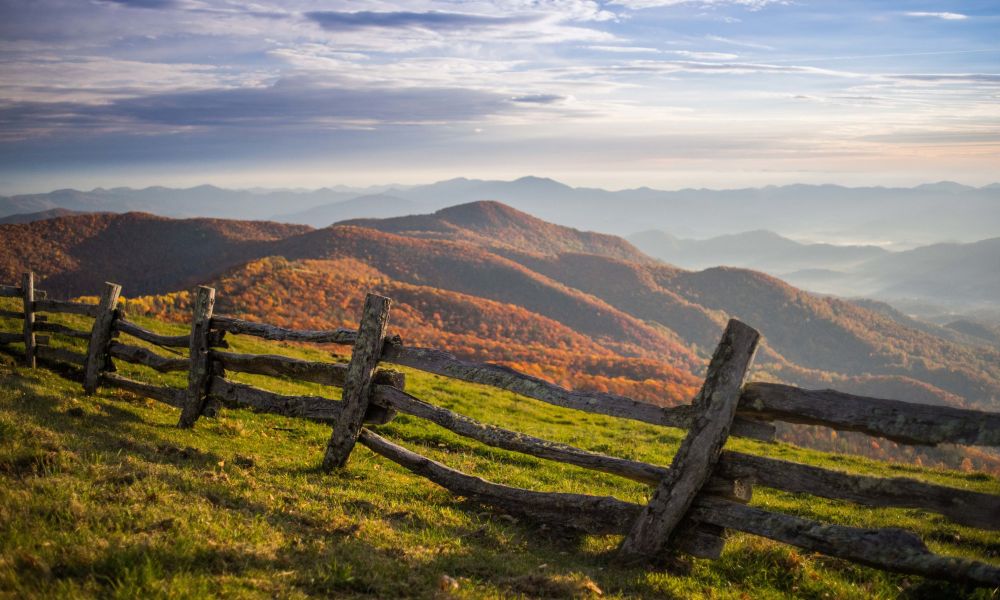 Distance: Choose a 9.4-mile round-trip to views at Hemphill Bald, or a 13.6-mile loop with a reservation-only campsite if you want to backpack.
Difficulty: Moderate for both the long loop and the out and back to the bald. 
The 800-square miles of Greak Smoky Mountains National Park is a woodland of world-class diversity and grandeur. This long loop hike, with a stunning summit view and a longer wander through towering timber, serves up the best of autumn in the Smokies.  Set off along the wooded gradual park boundary with a moderate climb to Hemphill Bald at 4.7 miles. These fields border the equestrian resort Cataloochee Ranch, where a summit sighting device memorializes the founders and showcases distant peaks (and Cataloochee ski area just below).
Head down and turn left with the Hemphill Bald Trail at 5.5 miles (avoid a right on Cataloochee Divide Trail). Cross Caldwell Fork and go left on the Caldwell Fork Trail at 8.4 miles near the park's campsite 41. Deep in towering centuries old trees, take a short side trail to the right to a stunning grove called "Big Poplars."
Heading on, go sharp left onto the Rough Fork Trail at 10.1 miles. The hike out of the verdant drainage follows a mostly moderate rise on old logging railroad grades to the trailhead at 13.6 miles. smokiespermits.nps.gov 
NAVIGATE: From the Maggie Valley area, take the Blue Ridge Parkway south. At Wolf Laurel Gap (Parkway Milepost 458.2) turn right into the Smokies on the Heintooga Ridge Road (which closes October 31). In six miles, park on the right in Polls Gap and take the Hemphill Bald Trail off  the right side of the lot