Trail Guide - Demonstration Trail, Holmes Educational State Forest
Trail Guide - Demonstration Trail, Holmes Educational State Forest: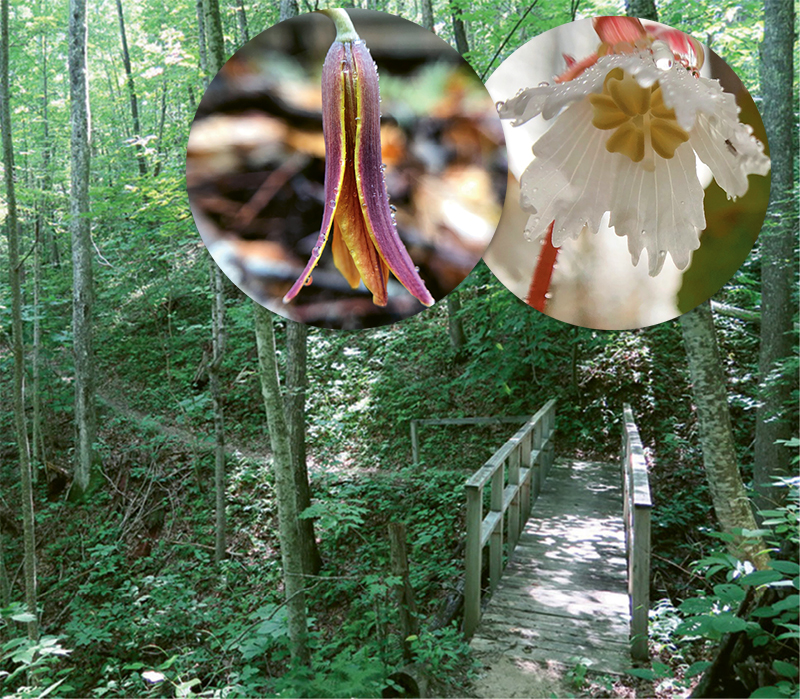 Distance: 3.5 miles , Difficulty: Moderate
Once the site of a Civilian Conservation Corps tree nursery during the Great Depression, Holmes State Educational Forest in Henderson County is now a lovely sanctuary with stately trees and a wide diversity of plant life. There's also a modest trail system that includes the Demonstration Trail, a three-mile loop that circumnavigates the 235-acre forest over rugged terrain. The educational forest is one of seven operated throughout the state and, although it's saddled next to the uber popular DuPont State Recreational Forest, Holmes has a much smaller number of visitors. Early spring is an ideal time to visit the forest to observe the first hints of green and experience mild temperatures, budding wildflowers, and songbirds.
The Demonstration Trail begins on a wide grade and climbs steeply on switchbacks and up steps. In less than a mile, arrive at an observation deck with wooded views. Along the loop are occasional displays, exhibits, and identification signs to explain the science of managing a complex southern Appalachian woodscape. Descend through a forest with varying succession of aging trees and forest types, including a stand of Eastern white pine and yellow poplar. Before leaving, don't miss the 1929 Spivey Mountain fire tower, a retired fire-fighting helicopter, and forestry center.
Navigate: From the community of Penrose on US 64, follow Crab Creek Road for roughly 5.5 miles to the gated entrance of the forest. Holmes State Educational Forest is closed for the winter and re-opens on March 12. Visit ncesf.org to learn about daily hours and the forest's extensive educational offerings.
RESOURCES:
Photographs (trail) by Dan Weemhoff; (flowers) by E.J. Dwigans