Trail Guide
Trail Guide:
Fox Den Loop at Lake James State Park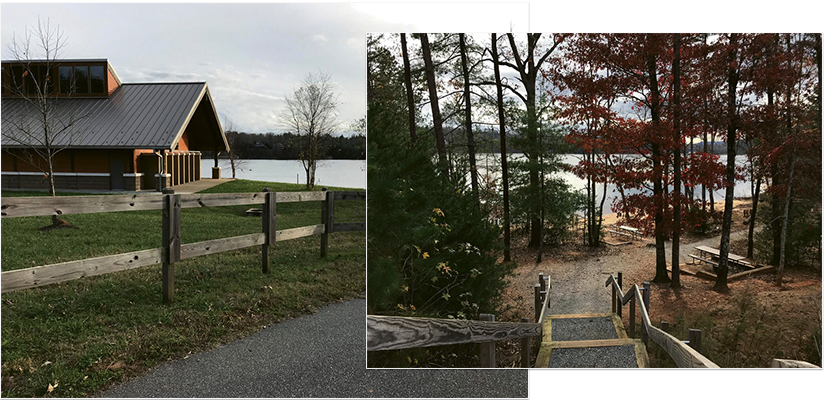 Distance: 2.25 miles round-trip
Difficulty: Easy
Spring is an ideal time to locate hard-to-find wildflowers in the foothills of the Blue Ridge Mountains, and a great place to search is along the Fox Den Loop on the southern bank of Lake James State Park, near the community of Nebo in McDowell County. For example, emerging from the forest floor in the spring is pink lady's slipper, a flamboyant wildflower that's a member of the orchid family. Also look for mayapple, jack-in-the-pulpit, and Indian pipe, a white flowering plant that touts medicinal properties.
From the Catawba River Area of the park, follow a short path from the trailhead to begin the loop. The pleasant stroll rolls through wooded, hilly terrain beneath a mature canopy of hardwoods, pine, and hemlock. The Fox Den Loop Trail is part of the park's 25-mile trail system and is named for the red foxes that roam near the lakeshore.
The 6,800-acre lake was created between 1916 and 1922 by building three dams on the Catawba and Linville rivers and Paddy's Creek. In addition to abundant plant life, there's plenty for wildlife enthusiasts, too. Waterfowl, such as the belted kingfisher, Canadian geese, and green heron, are attracted to the inland body of water. Deer, muskrat, flying squirrel, and the elusive bobcat are also members of the park's lakeshore environment.
Navigate: Travel east on I-40 from Marion in McDowell County to the Nebo/Lake James exit (#90) and go north. In approximately one-half mile, go right on Harmony Grove Road. In two miles, turn right on NC 126 and follow the sign to the park entrance.
RESOURCES:
Photographs (trail & park) Courtesy of NC division of Parks & Recreation