Trail Guide
Trail Guide:
Big Butt Trail to Little Butt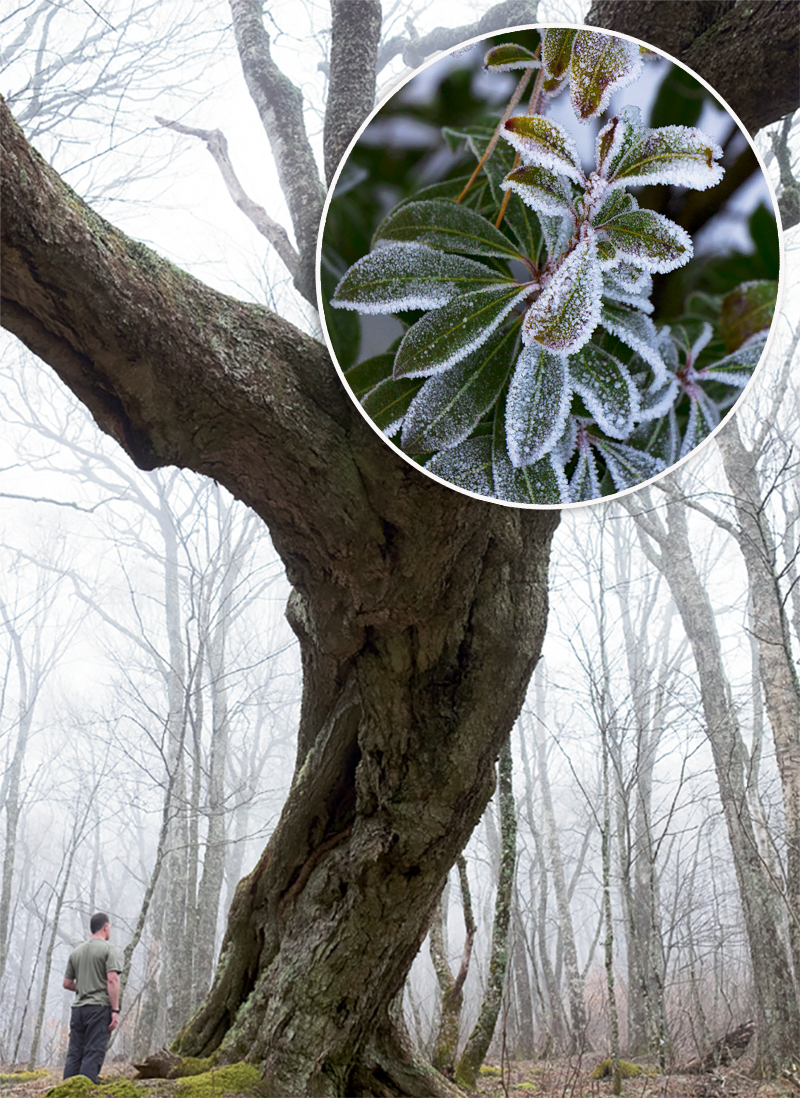 Distance: 6.9 miles round-trip
Difficulty: Strenuous
Explore one of Buncombe County's wildest sections of national forest on Big Butt Trail. The steep and rugged terrain along the Buncombe/Yancey line delivers tremendous high-elevation vistas and straddles the crest of a ridge shaded with impressive stands of old-growth timber. The trail is on the boundary of what advocates hope will one day be designated as the Big Ivy/Craggy Mountain Wilderness area within the National Wilderness Preservation System—the highest form of land protection in the US.
From the trailhead on NC 197, climb up and occasionally switchback to reach Brush Fence Ridge. The ridge separates two secluded watersheds: To the east is the Ivy River watershed—known by locals as the Big Ivy or Coleman Boundary—and to the west are the peaks of the Black Mountains that tower over Cane River. The trail follows the ridgeline over several knobs through a mature forest populated with giant maple, beech, and oak—some of them eerily shaped and twisted by age and weather. At roughly 2.4 miles from the trailhead, arrive at the base of Big Butt. The route contours around its summit, crossing a spring before regaining the ridge crest on the opposite flank of the mountain. The path continues along a stunning section of trail on a slender ridge spotted with evergreens, rhododendron, and blueberry shrubs.
At mile 3.5, arrive at the slabby lookout on Little Butt at over 5,600 feet in elevation. The vistas face west overlooking the sheer slopes of the basin below and a sublime perspective of the high peaks of the Black Mountains, including the tallest peak in the region: Mount Mitchell.
Navigate: From Barnardsville, travel east on NC 197 for 6 miles to a gap on the Buncombe/Yancey county line. The last several miles of the road are gravel. There is abundant parking next to the trailhead on the south side of NC 197.
RESOURCES:
Photographs by Steven McBride Photography