Tourists Takeaway
Tourists Takeaway:
Asheville's ball team boasts a long, rich past, with multimillion-dollar upgrades planned for the future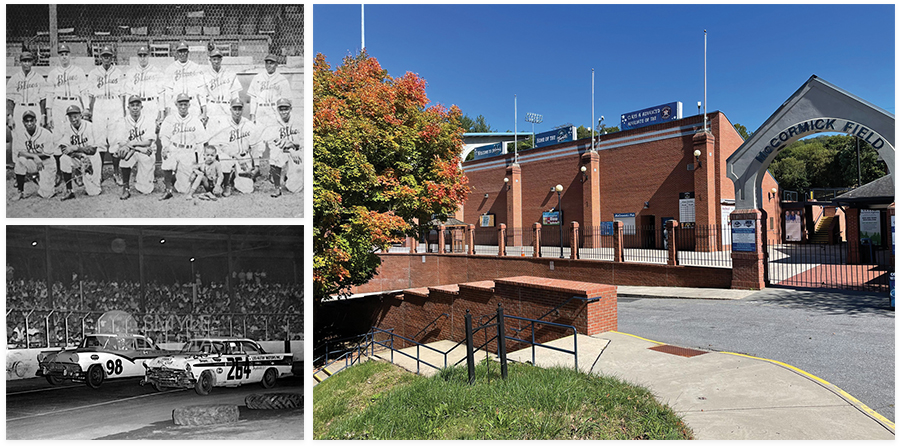 The Asheville Tourists baseball team is well into its 2023 summer season, but earlier this year, the future of the Houston Astros' minor league affiliate at McCormick Field was in peril. When Major League Baseball took over the minors, the business stipulated in 2020 that teams make universal upgrades or lose their affiliation, all based around a three-year contract.
Tourists owner Brian DeWine looked to the City of Asheville for help with the considerable upgrades, seeking a public-private partnership. After negotiations, city leaders agreed, with Asheville's current commitment for the approximately $37.5 million building project at press time being a minimum of $19 million. Buncombe County is also contributing funds.
That's great news for the High-A team and fans, as this marks the ninety-ninth year of McCormick Field, built in 1924. Professional baseball in Asheville dates to 1897, when the Asheville Moonshiners took the field. It has been played continuously for nearly every year since 1909. Named after Lewis McCormick, the stadium has been home to the various incarnations of the Asheville Tourists team. McCormick also served as home field for the Asheville Blues of the Negro Southern League during the 1940s.Doug   Maurer, director of broadcast and media relations for the Tourists, notes several baseball greats have played at the ballpark, including Babe Ruth, Jackie Robinson, Lou Gehrig, and Ty Cobb. During the 1920s-1940s, the major league team players would leave spring training in Florida on their way north, and often stop off to play the Tourists along the way. These "barnstorming" exhibition games "gave people a chance to see legendary players," Maurer says.