Timeless Lessons
Timeless Lessons:
A virtual exhibit highlights the evolution of education in Madison County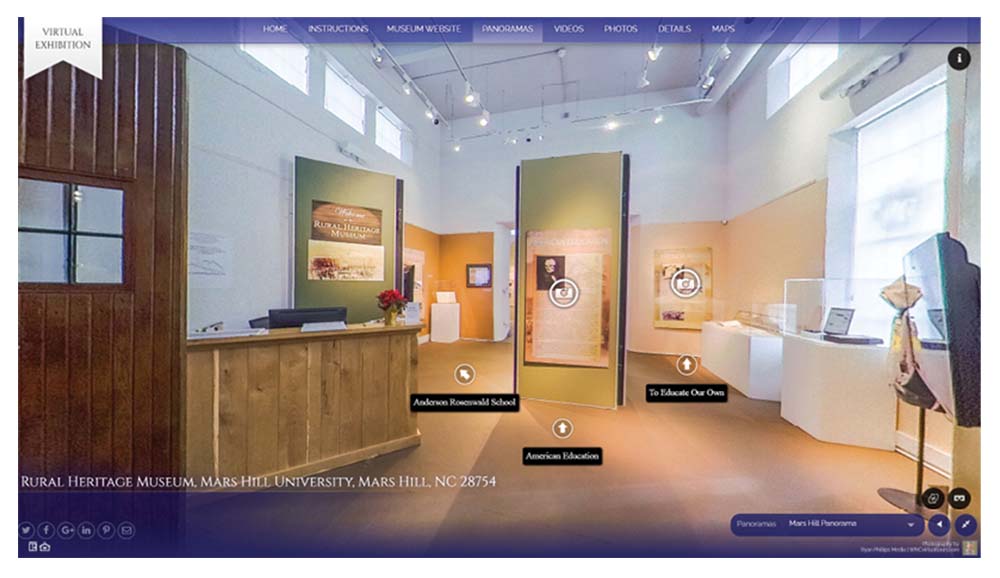 In the mid twentieth century, at least 60 schools, ranging from rustic one-room buildings to an institute with dormitories, dotted the hills and valleys of Madison County. The virtual exhibition Opening the Door to Change: Educating Rural Appalachia at Mars Hill University's Rural Heritage Museum is connecting those dots to showcase how each school's distinct ways of teaching reflected the beliefs and character of mountain residents.
"We tried to frame this history of education within community values. For instance, how has education both been a reflection of community values and had an effect on community values," explains museum Curator Heidi Pastor. "Faith plays a big part, but also family, the ideas of self-reliance and diligence, integrity, and diversity."
The exhibit was meant to be an in-person experience, but owing to the pandemic, it became the museum's first virtual one. Online visitors can tour the display with a virtual walkthrough, call up interpretive panels to read about specialized schools, and dig deeper into the past with films and oral histories. The memories recounted range from days spent at the Anderson-Rosenwald School for Black students to individuals' paths to becoming teachers and principals in the communities where they grew up.
Opening the Door to Change also traces many changes through the decades up to the 1970s, when consolidations led to the closure of many small, remote schools in favor of larger facilities with expanded opportunities. Though this is the departing point for the exhibit, Pastor notes that learning never ends. "When we are looking at a lot of the big issues facing us as a country or even as a smaller community," she says, "education, expanding your mind, learning new things, and dialog are really powerful forces for making the world a better place."
Opening the Door to Change: Visit the exhibit at tourwizard.net/ruralheritagemuseum