Telling Herstory
Telling Herstory:
The aSHEville Museum is set to showcase women's struggles and triumphs, here and around the world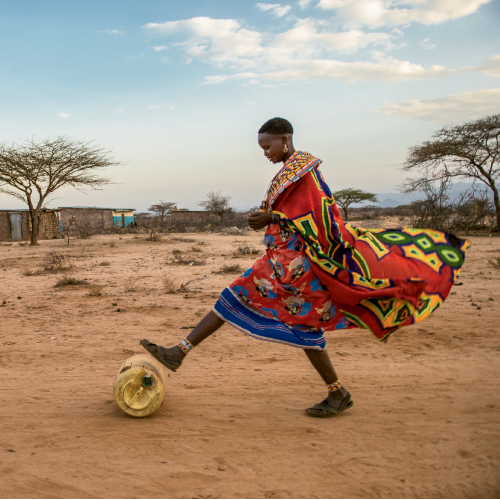 Women's history is about to get a big boost, courtesy of the aSHEville Museum, which opens in early July in downtown Asheville. It's one of the few of its kind, which is a large part of why the mother/daughter team behind its creation, Heidi Swann and Gems Ouziad, felt the venture was sorely needed.
"We want to share the experiences of women from around the world, with a focus on creating greater gender equality," Swann says. "Women's stories—their challenges and successes—are often left out of the history books."
The aSHEville Museum will feature 10 to 12 multimedia exhibits, some permanent, some rotating. The opening slate includes presentations on Appalachian women, sexism in advertising, and female inventors, scientists, and warriors. A timeline will note milestones in the struggle for women's rights, while a photo exhibit of images by Ami Vitale will spotlight the daily lives of women and girls globally. There's even an "adults only" room that will unveil a collection of antique vibrators.
The goal, Ouziad says, is to both educate visitors about history and spark efforts to improve the lives of women today. The exhibits will reflect some harsh realities, she says, "but we want people to leave the museum hopeful and inspired."
---
ASHEVILLE MUSEUM
Opening early July
$12 for 3-day pass
$8 locals
Ribbon Cutting
July 17, 4-7 p.m.; free
35 Wall St., Asheville
(828) 785-5722
ashevillemuseum.com
RESOURCES:
Photograph from Ami Vitale's exhibit portraying the daily lives of women and girls around the world.