Taste of Tradition
Taste of Tradition:
Savor the sweet life at the 32nd annual Molasses Festival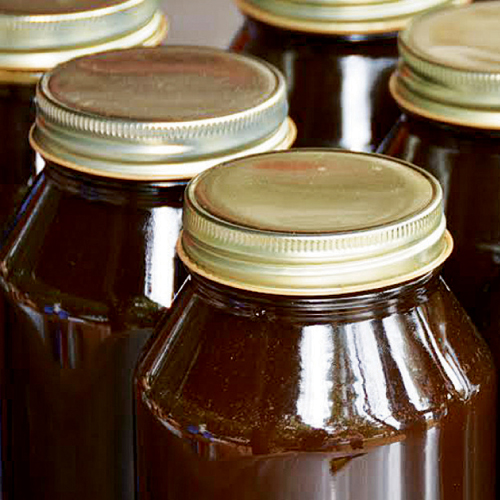 The Sims family of Dudley Shoals throws parties for a living, so when they host a festival, it's bound to be big. The multigenerational clan behind Sims Country BBQ opens the restaurant strictly on weekends, with hefty sides of music and dancing. And once a year, the family outdoes itself with the Molasses Festival, now in its 32nd year. "My grandfather started the festival partially to preserve tradition and teach people about molasses making, and partially because he really likes to have a good time," says Whitney Sims Braswell.
Made from sugarcane, molasses was the primary sweetener in the U.S. until the late 19th century. "When molasses was made, one person would bring their stand, and everybody would help make it," Braswell explains. "It was a community effort." And it still is.
At the festival, the Sims family makes molasses using cane they grow near the restaurant. They cut and strip it and run it through a grinder, where pressure extracts the sweet juice, which is then reduced over an open fire. Finally, they bottle the syrup to serve over corn fritters throughout the year.
"We invite people to be part of the process," Braswell says. "One of the things we hear a lot from people is that they didn't know how much work went into it." In addition to molasses samples, the festival features live music, dancing, vendors, and hayrides. And, of course, there are ample servings of barbecue.
---
The Sweetest Day
Molasses Festival
October 11, 9 a.m.-4 p.m.
Sims Country BBQ
6160 Petra Mill Rd., Granite Falls
(828) 396-5811
facebook.com/simscountybbq
RESOURCES:
Photograph by Mark Johnson