Take Your Pick
Take Your Pick:
The time is ripe for berry-plucking fun on the farm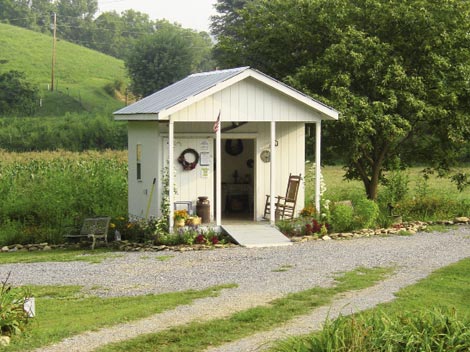 Strawberry shortcake, blueberry waffles, blackberry cobbler. Just imagine the sundry ways you can enjoy summer's sweet berries.
Forego the packages at the grocery store and head to the source for a farm-fresh experience. Here are a few U-pick berry farms to get started, and it's always a good idea to call ahead.
B&J's Fruit Farm Old Fort (828) 668-8217 You could spend hours picking raspberries, blueberries, blackberries, peaches, apples, pears, and figs at Burton and Jo Ann Noonan's farm. Everything, with the exception of the figs, is $4 a quart. The berries are in season in June, and picking is by appointment only.
Long Branch Environmental Education Center Leicester (828) 683-3662; www.longbrancheec.org Vast supplies of blueberries and raspberries are waiting to be plucked at this ecological sanctuary and land trust. When you're done collecting fruit, hike the nature trails, bird watch, or inspect the passive solar greenhouses.
Queens Produce & Berry Farm Pisgah Forest (828) 884-5121; www.queensberryfarm.com For $3 to $4.50 per pound, you can harvest black raspberries and blackberries in June. Flowers, red raspberries, and blueberries are also available for picking throughout the summer.
Rock Creek Farm Connelly Springs (828) 437-6218; www.rockcreekfarmnc.com This fourth-generation family farm lets you fill buckets with ripe strawberries in early June, and blackberries through mid-July. Don't leave without taking home peaches, sweet corn, and melons, which are for sale when in season.
Zimmerman's Berry Farm Marshall (828) 656-2056; www.zimmermansberryfarm.com Zimmerman's provides baskets for harvesters of its pesticide-free berries. Beginning in mid-June, the farm is open seven days a week. And a sweet reward for your self-serve efforts: They keep vanilla ice cream on hand, which you can enjoy with your berries at a creek-side picnic table.