That Summer Feeling
That Summer Feeling:
Boca in Hickory offers up a perfectly-balanced rum refresher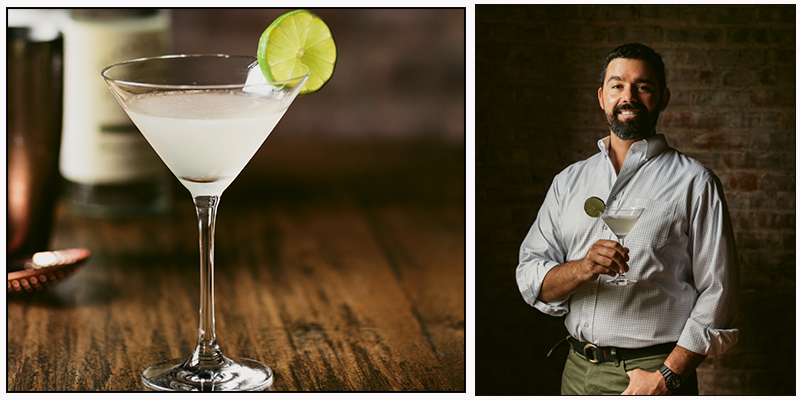 Tropical cocktails scream summer, beach, and travel—or all three. Yet there's a delicate balance when it comes to rum, moreover coconut-rum cocktails. James Vinson of Hickory's Boca, well aware of this fact, creates a tropical drink that is surprisingly complex, bright with citrus notes, a hit of coconut, and an unusually refreshing herbaceous-floral finish.
The Dusty Springfield came about when a pal of Vinson's was having a "sitcom tragically awful day." "Can you make me something that will evoke a hammock on an island?" was the request. Vinson, who has been with the tapas-oriented restaurant since it opened last year in the historic Moretz Mills, obliged.
"It's a drink that balances sweetness and acidity to get somewhere right in the middle," Vinson says. The Dusty Springfield is also a commitment: It's one liquor shy of a Long Island Iced Tea, so expect an investment if you make it at home.
But the liquors will last and look beautiful on the bar: the rope-encased bottle of Luxardo and the blossomy St. Germain in its grand flacon. The real standouts here, though, are the Belmont-based Muddy River rums. The coconut rum is delicate and only slightly sweet. Add your own sour mix—Vinson makes Boca's with equal parts lemon and lime juice mixed with simple syrup. Garnish with a lime wheel, and summer is on! 
Dusty Springfield (courtesy of Boca)
(Yields 3 cocktails)
1 oz. Muddy River silver rum
1 oz. Muddy River coconut rum
1 oz. sour mix
1/2 oz. Luxardo Maraschino cherry liqueur
1/2 oz. St. Germain elderflower liqueur
3 lime wheels
Add all ingredients except lime to a shaker with ice, cap, and shake vigorously for 15 seconds or until well-chilled. Strain into a chilled cocktail glass and garnish with a lime wheel.
Boca
74 8th St. SE, Hickory
(828) 855-9944
http://bocahickory.com/