Strolling through Time
Strolling through Time:
New local walking tours for the historically curious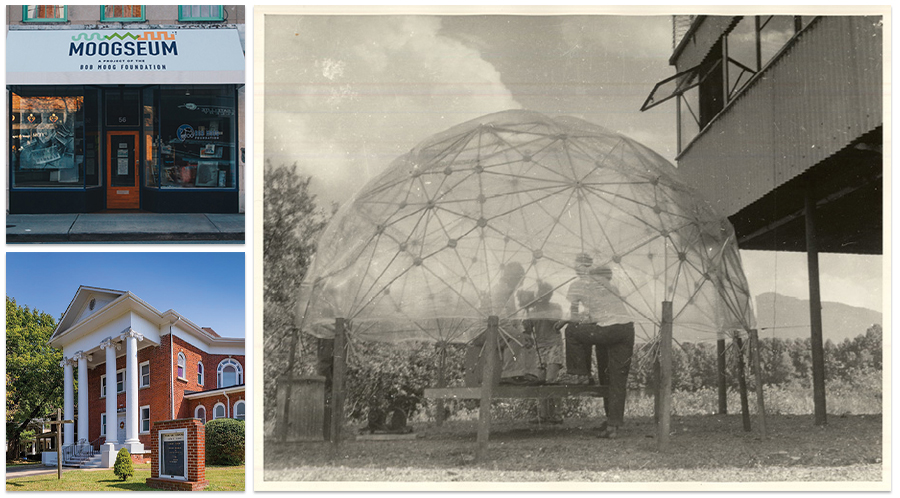 James Vester Miller Historic Walking Trail
This free, self-guided tour focuses on downtown Asheville's East End, historically a haven of Black entrepreneurship and culture. Its myriad stops all touch on the legacy of Miller, a master brickmason who was born into slavery in Rutherford County and later built some of Asheville's signature historic buildings, from churches to homes to businesses. Each of them helps tell the story of the city's rich but overlooked Black history. Find map on the Facebook page James Venter Miller Historic Walking Trail.
Asheville Music History Walking Tour
Today Asheville is a bona fide music destination, drawing great bands and legions of fans while boasting primo venues and recording studios. In fact, the city's multifaceted and star-studded musical history stretches back more than a century—and you can take in the whole saga with this 90-minute walking tour of downtown's tuneful touchstones. Hosted by longtime local arts writer and performer Alli Marshall, the tour promises a melodic trip down memory lane. alli-marshall.com
BMC Campus Tours
To walk the former campus of Black Mountain College is to stroll in the steps of artistic giants. While the avant-garde institution closed in 1956, its lessons and style continue to reverberate, and the sense of place remains strong in this series of walking tours, launched last fall. A joint venture between Black Mountain College + Arts Center and the Lake Eden Preserve, the hour-long tours take in many of the college's original buildings as well as newly restored Jean Charlot frescos. blackmountaincollege.org