Stitch In Time
Stitch In Time:
A leader in women's fashions kept its roots and headquarters in Rutherfordton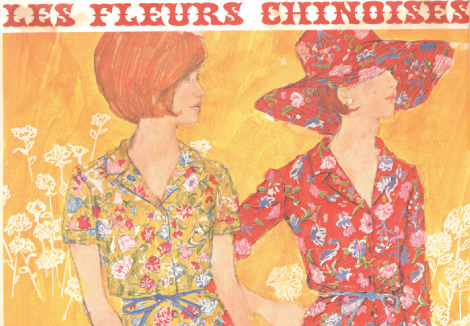 Designed in New York City, the Doncaster label of women's clothing offers smart pantsuits, pencil skirts, and chic blouses that can be found on runways and in magazines. These stylish threads are a far cry from the popular shirtwaist dresses of the 1940s and '50s that helped the company establish a name in the fashion world. But while the trends have evolved, this family business remains tied to its Rutherfordton roots.
S.B. "Bobo" Tanner Jr. and his wife, Millie, founded the Doncaster Collar and Shirt Company in 1931, naming it after the town in England where the couple honeymooned. Bobo's father was one of the region's great textile barons. He founded the Henrietta Mill, acquired several others, and employed thousands in Rutherford County. Even today, the Tanner name is woven into the fabric of the community.
The Doncaster Collar and Shirt Company launched as a manufacturer of men's business shirts. "That was back when men's shirts had those stiff, detachable collars," says Pell Tanner, the current CEO and grandson of Bobo Jr. The transition to women's dresses came in 1935, when Millie hit on a fund-raising idea for the Junior League of Charlotte. She designed a line of classic shirtwaist dresses, a popular style that featured a pinched waist, buttons up the front, and a collar. The frocks were produced at her husband's factory, and tagged with the label Tanner of North Carolina. "The ladies of the Junior League sold the dresses to their elegant, well-to-do friends," explains Pell. Putting the designs in the hands of the city's prominent and powerful energized sales, and soon, orders began pouring in from other cities. "It was a rousing success and it gave birth to the Tanner of North Carolina line of women's clothing."
The starched collared men's shirts went by the wayside, and eventually, so did the Tanner label. Today, in conjunction with the Doncaster line of clothing, Pell & Co. offers shirts for men and women. Both lines fall under the banner of Tanner Companies, which Pell oversees from the headquarters, housed in the original factory on Rock Road. As an ode to the company's benevolent beginnings, each Doncaster label bears the message: "When you buy this garment, you help us support charities that make life better for women and families in communities worldwide." A portion of sales is distributed through the Tanner Foundation and Partners in Caring philanthropic program. It's another way Pell has kept the company true to its roots.